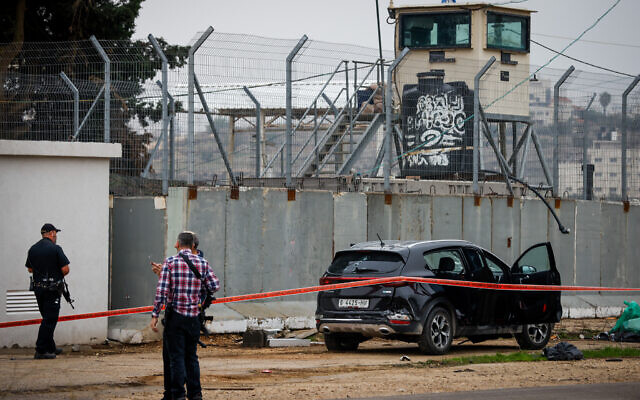 In The News
Terrorism
Female soldier seriously hurt in West Bank car ramming; attacker shot dead by police
An Israeli soldier was seriously wounded Tuesday in a car-ramming attack in the West Bank, the military and medics said.
Surveillance camera footage of the attack near the settlement of Migron, just north of Jerusalem, showed a black crossover SUV making a turn after spotting the soldier walking from a parking lot to a sidewalk. The vehicle rammed into the woman on the sidewalk, before driving over a small garden area, and onto a highway, fleeing the scene.
The Israel Defense Forces said the incident was a ramming attack, and asked for the footage of the ramming itself not to be published.
The Magen David Adom ambulance service said it treated the woman, approximately 20 years of age, and took her to Jerusalem's Shaare Zedek with a serious head injury. The hospital said her condition was stable.
The attacker was shot by officers after a brief chase, police said. He was also taken to Shaare Zedek, where medical officials declared him dead.
Read More: Times of Israel