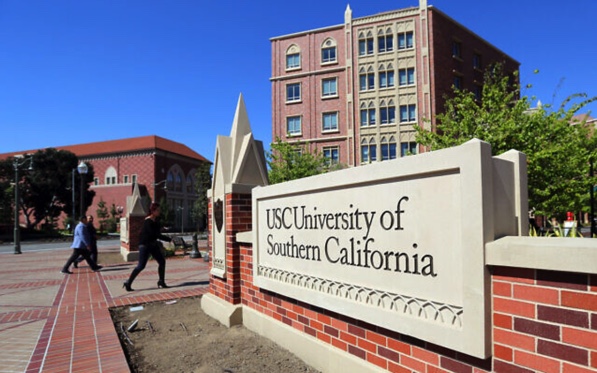 In The News
Federal probe opened into alleged antisemitism at University of Southern California
The US Department of Education's Office for Civil Rights said Tuesday it has launched an investigation into alleged antisemitic harassment at the University of Southern California that a Jewish student government leader said forced her resignation in 2020.
The federal probe marked the latest in a series of legal battles over antisemitism at US colleges, as Jewish students have recounted harassment from their peers and indifference from administrators on a number of campuses.
The student at the University of Southern California, Rose Ritch, served as the vice president of the university's Undergraduate Student Government until she resigned in August 2020, saying she had been harassed and bullied due to her Jewish identity and support for Israel.
The Department of Education's investigation is a response to a complaint, filed on Ritch's behalf, that alleged the university allowed a hostile antisemitic environment on campus in violation of Title VI of the Civil Rights Act of 1964.
Read More: Times of Israel