Israeli Society
Fearing further Gaza rockets, Tel Aviv, Netanya, other cities open bomb shelters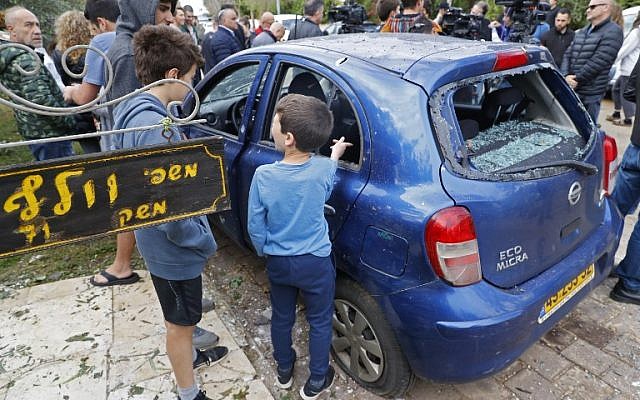 The cities of Tel Aviv, Rishon Lezion and Netanya were among a number of major Israeli population centers to open their bomb shelters on Monday evening in anticipation of possible rocket fire from the Gaza Strip.
The directive to open the shelters came hours after an early morning rocket strike on a house in central Israel that wounded seven people. The army on Monday evening began carrying out retaliatory strikes in the enclave.
The cities of Beersheba, Ashdod and Kiryat Gat in the south also opened their shelters. To the north of Tel Aviv, the municipalities of Netanya, Herzliya, Kfar Saba, Hod Hasharon, Ra'anana, and Rehovot followed suit.
The Israel Defense Forces (IDF) Home Front Command issued security directives to residents of the communities surrounding the Gaza Strip.
Around the Gaza Strip, public gatherings have been restricted to no more than 300 people, and only indoors. School studies are only permitted in protected buildings,  employees in "non-essential" professions are only permitted to work if a bomb shelter was nearby, public services are to be scaled back and agricultural workers should only go out to the fields in coordination with the military.
The Home Front Command is responsible for ensuring civilian safety.
At about 5:20 a.m. on Monday, a long-range rocket fired from Rafah in the southern Gaza Strip hit a home in the central Israeli agricultural community of Mishmeret. The structure was largely destroyed and two people inside were moderately wounded. Five others, including two small children, were lightly hurt.
Read More: The Times of Jerusalem