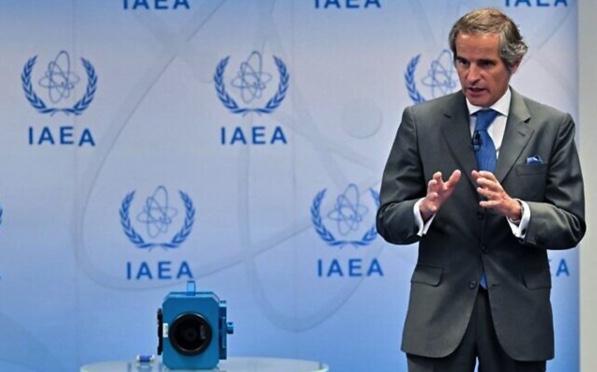 In The News
'Fatal blow' to talks: UN nuke watchdog says Iran removing 27 surveillance cameras
The head of the UN's nuclear watchdog agency said Thursday that Iran is removing 27 surveillance cameras from nuclear sites in the country, raising the risk of its inspectors being unable to track Tehran's advances as it enriches uranium closer than ever to weapons-grade levels.
Rafael Mariano Grossi, the director-general of the International Atomic Energy Agency, made the comments at a hastily called news conference in Vienna, standing next to an example of the cameras installed across Iran.
Grossi said the move poses a "serious challenge" to its efforts, warning that in three to four weeks, it would be unable to maintain a "continuity of knowledge" about Iran's program.
"This would be a fatal blow" to negotiations over Iran's tattered nuclear deal with world powers, Grossi said.
"When we lose this, then it's anybody's guess," he added.
Read More: Times of Israel