Palestinian Authority
Fatah: PA has begun 'gradual disengagement' from Israel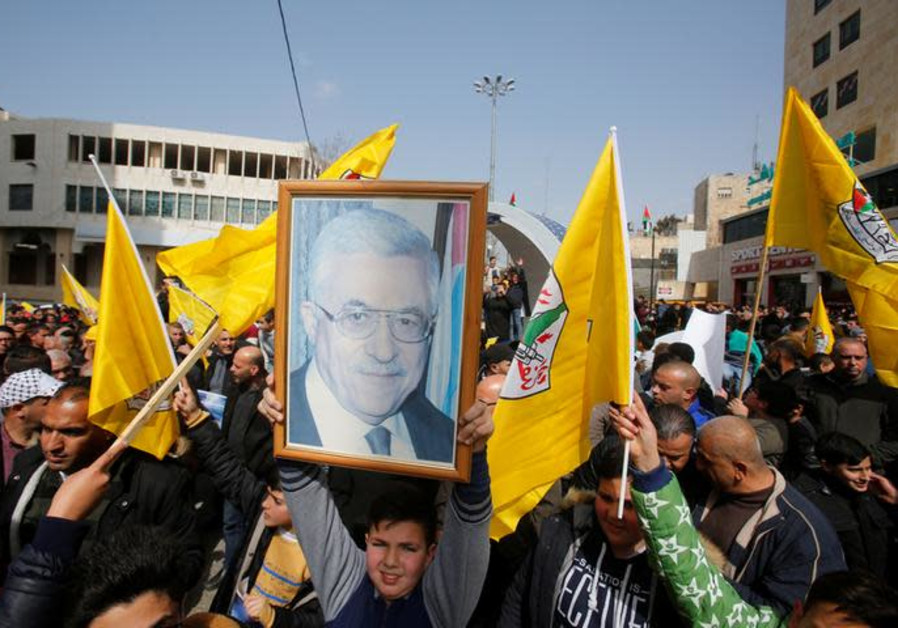 The Palestinian Authority announced on Monday that all government employees in the West Bank and Gaza Strip will again receive only 60% of their salaries by next week due to the ongoing financial crisis the PA is facing.
The employees have been receiving 50-60% of their salaries for the past few months. The authority says that it's unable to pay full salaries because of Israel's deduction of allowances paid to families of security prisoners and "martyrs" from tax and tariff revenues it collects and transfers to the PA.
The announcement was made by PA Prime Minister Mohammed Shtayyeh during the weekly meeting of the Palestinian cabinet in Ramallah.
The cabinet urged Palestinian universities to charge students of family members who work in the public sector 50% of their tuition fees until the end of the current financial crisis which the PA is facing.
The cabinet also decided to pay NIS 110 million to needy families, pointing out that NIS 90 million of the amount was allocated for the Gaza Strip.
Shtayyeh said he has decided to form a legal committee consisting of several PA ministries to "document and follow up on the crime of the house demolitions" in the Wadi al-Hummus area near the east Jerusalem neighborhood of Sur Baher. The findings of the committee will be brought before Palestinian courts, he added.
Read More: The Jerusalem Post