Incitement
Fatah, Headed By Palestinian Authority President Mahmoud 'Abbas, Gives Apartment To Family Of Terrorist Who Murdered An Israeli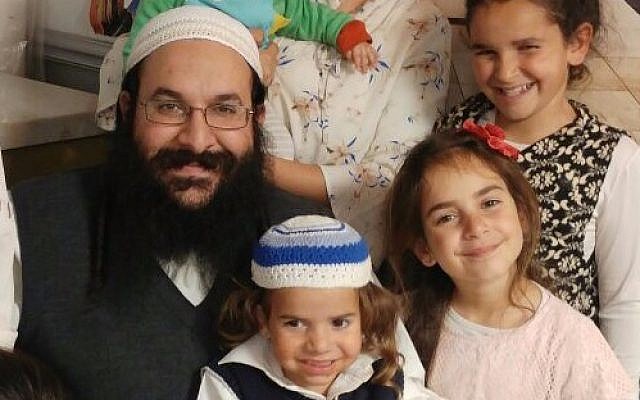 Palestinian media are reporting that the Jenin branch of Fatah, which is headed by Palestinian Authority (PA) President Mahmoud 'Abbas, had given an apartment to the family of Ahmad Nassar Jarrar, 22, commander of the Hamas squad that murdered Rabbi Raziel Shevach on January 9, 2018 near the Havat Gilad junction in the West Bank. Jarrar was killed by Israeli troops a month later, in a February 6, 2018 raid.
Fatah representatives noted that the donation of the apartment constituted fulfilment of the national obligation to the family of a martyr who had sacrificed his life for Palestine and whose home the occupation had razed. Jarrar's mother and brother thanked Fatah for its support.
The following are translated excerpts from reports on the matter in the Palestinian media, and expressions of esteem for the martyrs by Palestinian Authority (PA) officials.
Fatah Jenin: This Is The Fulfillment Of A National Obligation Towards Families Of The Martyrs
On February 24, the Palestinian official news agency Wafa reported: "The Fatah movement in the Jenin region has given a fully furnished apartment to the family of the martyr Ahmad Nassar Jarrar…
"Fatah Jenin secretary Nour Al-Din Abu Al-Rab told Wafa that the donation of the apartment to the Jarrar family was aimed at underlining that the Fatah movement was fulfilling the national duty towards the families of the martyrs whose homes were razed by the Israeli occupation. He noted that the apartment was fully furnished and praised the part played by all those who had contributed to this national task that, he said, proved that our people is united and consolidated and does not forget its martyrs who gave their lives for Palestine.
"The martyr's mother, on her part, praised Fatah for providing her family with an apartment after the occupation destroyed their home."
Palestinian Authority Officials: The Aid To The Families Of The Martyrs Constitutes "Appreciation For Their Sacrifice"
It should be noted that PA officials have recently made other statements highlighting the aid and support for the families of terrorists. For example, Tulkarm governor 'Issam Abu Bakr accompanied representatives of the Palestinian security apparatuses on a visit to the Tulkarm branch of the National Gathering of Palestinian Martyrs' Families, and spoke there about "the tremendous sacrifice by our martyrs for freedom and independence on the way to establishing an independent state with Jerusalem as its capital." He also noted the importance of aiding the families of the martyrs and standing alongside them "as appreciation for their sacrifice."
Read More: MEMRI