Hezbollah
Fatah Downplays Meeting With Hezbollah Leader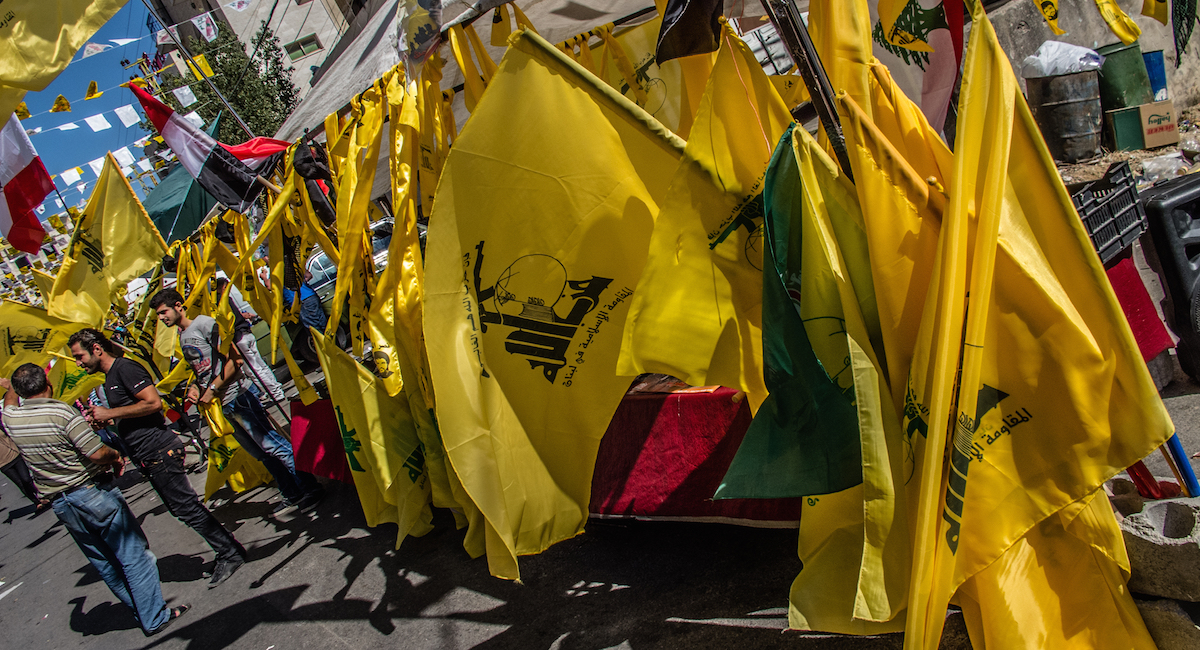 Fatah Central Committee member Azzam Al-Ahmad met in Beirut on December 31 with Hassan Nasrallah, leader of Hezbollah which is designated as a terrorist organization by the US, the EU and the Arab League. A day earlier a Palestinian Authority (PA) delegation met with Lebanese officials, including Prime Minister Saad Al-Hariri, to discuss American President Donald Trump's recognition of Jerusalem as Israel's capital.
Following his meeting with Al-Ahmad, Nasrallah claimed to the Al Mayadeen TV channel that the Fatah faction, headed by PA President Mahmoud Abbas, agreed to "activate a third Intifada [popular uprising]" in the Palestinian territories.
However, when reached by The Media Line, Al-Ahmad reaffirmed Fatah's commitment to peaceful resistance. "Nasrallah agreed on that [non-violent civil disobedience] when I met with him as a representative of Fatah, but he also met with other Palestinians."
Attempting to clarify the controversial contact with Iran's proxy, PA Vice President and Deputy Chairman of Fatah Mahmoud Al-Aloul told The Media Line that the Palestinian delegation went to "meet with the Lebanese leadership and not specifically with Hezbollah."
In the Al Mayadeen interview, Nasrallah also alleged that the Iranian regime financed the recent wave of Palestinian protests against Trump's Jerusalem declaration. He stressed that Hezbollah is keen to work towards establishing a "point of unity" with the Palestinians and confirmed that Jerusalem was the focus of his meeting with officials.
"We will not hesitate to seize any opportunity to provide support and weapons to the resistance in Palestine," Nasrallah declared.'
Al-Ahmad, on the other hand, asserted to The Media Line that the Palestinian groups unanimously agreed "no to violence, no to weapons." He further stressed that Fatah does not have a "normal" relationship with Iran because of its "detrimental impact" on efforts to forge reconciliation with Hamas, the Gaza Strip-based Islamist Palestinian movement. "We have old conflicts with Iran, and we are not responsible for anything they announce, and Nasrallah knows that," Al-Ahmad said.
Ibrahim Al-Hajj, the head of the Political Science Department at Birzeit University in the West Bank, explained to The Media Line that for the PA, "having ties with Shiite Iran now is like committing political suicide, especially with regional Sunni powers." He warned that a policy of cutting ties with the US while, hypothetically, building relations with the Islamic Republic would change how the world perceives the Palestinian cause. "The PA must stay neutral and maintain relations based on the internal political situation, not according to other countries' desires," Al-Hajj asserted.
Read more: J Post