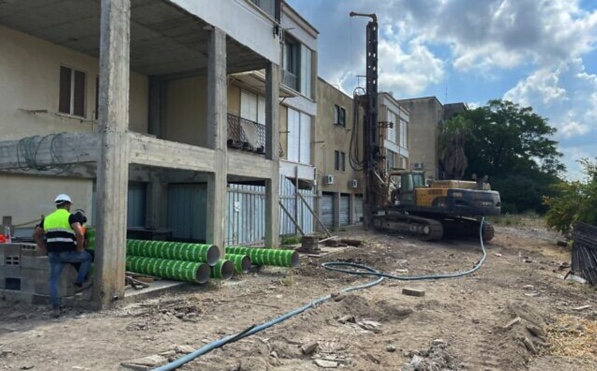 In The News
Facing Hezbollah threat, Israel ramps up bomb shelter construction in north
The Defense Ministry on Tuesday announced that it had begun reinforcement work on dozens of homes in Israeli communities close to the Lebanese border — those that are most likely to be hit by rocket fire in a future conflict with the Hezbollah terror group.
The effort, dubbed Shield of the North, officially began in October, when the ministry's Engineering and Construction Division, along with the Israel Defense Forces' Home Front Command, started installing new bomb shelters in homes in the community of Kfar Yuval, northeast of Kiryat Shmona.
In the coming months, dozens of bomb shelters will be built in homes in the northern town of Shlomi, which were constructed in the 1970s without reinforced rooms, the ministry said.
Separately, the ministry published a tender for the construction of 110 bomb shelters in Misgav Am, and is set to publish similar tenders for the towns of Margaliot and Manara in the coming weeks.
The ministry said it was in the "architectural planning phase" of bomb shelters in 12 other locales, totaling some 1,000 homes.
Read More: Times of Israel