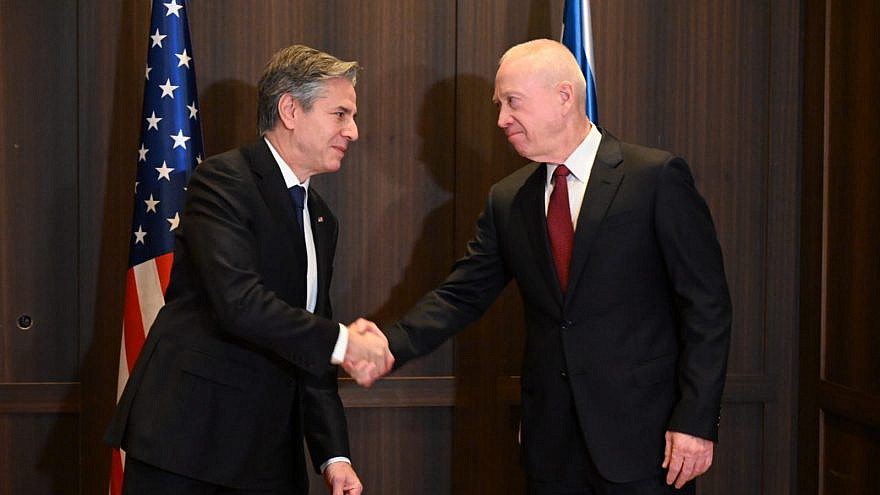 In The News
Iran
Eyeing Iran, Gallant says defense cooperation with US has reached 'new peak'
Israeli Defense Minister Yoav Gallant vowed on Tuesday to work with the United States to prevent Iran from obtaining a nuclear weapon and curb Tehran's regional "aggression."
Gallant made the remarks during a meeting with U.S. Secretary of State Antony Blinken, who arrived in Israel on Monday.
Your visit comes at a critical time, and it sends a clear message to our adversaries as well as our partners in the region: The U.S. and Israel are united in the need to face Iran and anyone who threatens peace and stability," said Gallant. "We speak in one voice when we say that Iran must not gain a nuclear weapon and that we will not tolerate Iranian aggression."
Gallant said that Israeli-U.S. defense cooperation had reached a "new peak" over the past month, citing the recent "Juniper Oak" joint military exercises that took place in the Jewish state and Eastern Mediterranean.
Read More:JNS