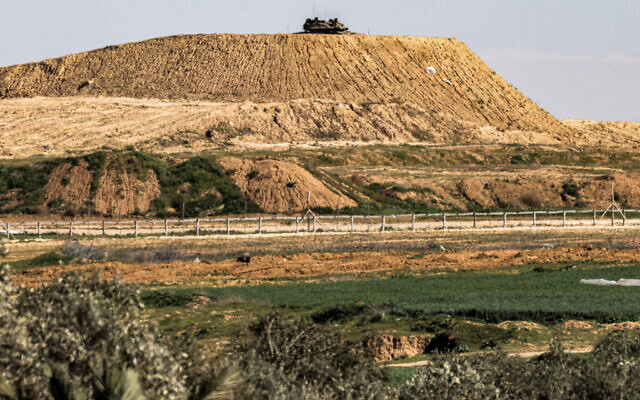 In The News
Explosive device detonated near IDF troops on Gaza border; tanks shell Hamas post
Palestinians set off an explosive device on Wednesday near Israeli soldiers operating on the border with the Gaza Strip, the military said. Israeli tanks fired shells at a Hamas observation post in response.
There were no soldiers reported hurt in the incident.
According to the Israel Defense Forces, troops conducting routine operations on the western side of the border fence — built in Israeli territory — were targeted by an IED.
Read more: The Times of Israel