Palestinian Authority
Explosive device attached to balloons from Gaza land near Ashdod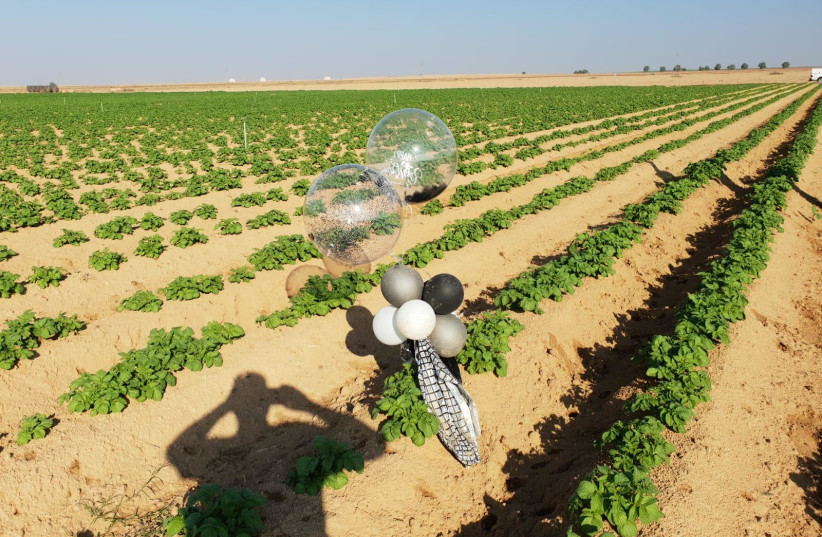 Israeli police neutralized an explosive device attached to several balloons launched from Gaza into Israeli territory on Friday, The Jerusalem Post's sister publication Maariv reported on Friday.
Earlier during the day, police announced that several balloons launched from Gaza landed in an open field near the city of Ashdod and that bomb-disposal experts were at the scene.
Police warned the Israeli public not to approach or touch incendiary balloons when they are spotted.
This marks the last of a series of incidents occurring in the past few days.
A number of balloons were also launched from the Strip into Israel on Thursday. No casualties were reported.
On Wednesday, four rockets were launched from Gaza and the IDF attacked several Hamas targets in the Strip.
Read more: The Jerusalem Post