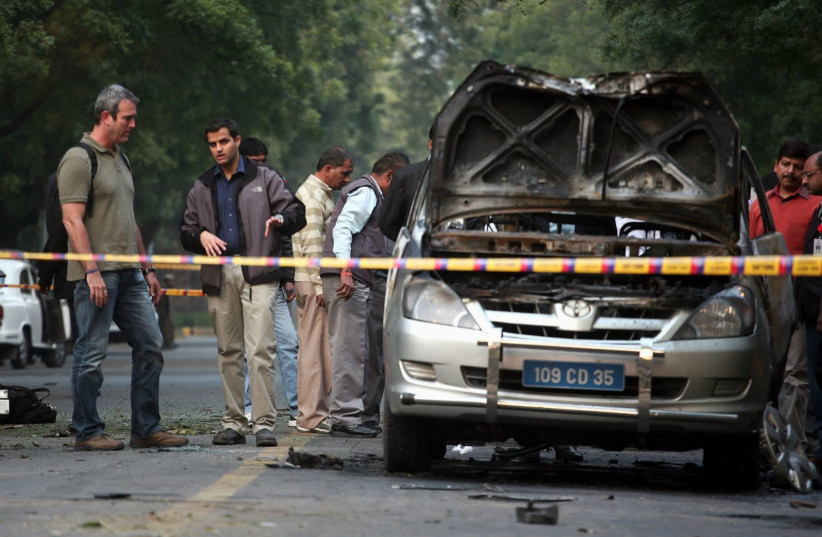 In The News
Explosion Reported Near Israeli Embassy In New Delhi, India
01/29/2021
An explosion occurred near the Israeli embassy in New Delhi, India, Israel's Foreign Ministry confirmed Friday.
"Initial impressions suggest a mischievous attempt to create a sensation," the statement said.
There were no casualties and no damage was caused to the embassy building, the ministry said. The explosion damaged the window panes of three nearby parked cars, a Delhi police spokesman said in a statement.
"The incident is under investigation by Indian authorities, who are in contact with the relevant Israeli authorities," according to the ministry's statement. "The foreign minister is being regularly updated on the incident and instructed [officials on the ground] to take all necessary security measures."
Indian police said that the explosion was caused by Improvised Explosive Device (IED).   
Read More: Jerusalem Post