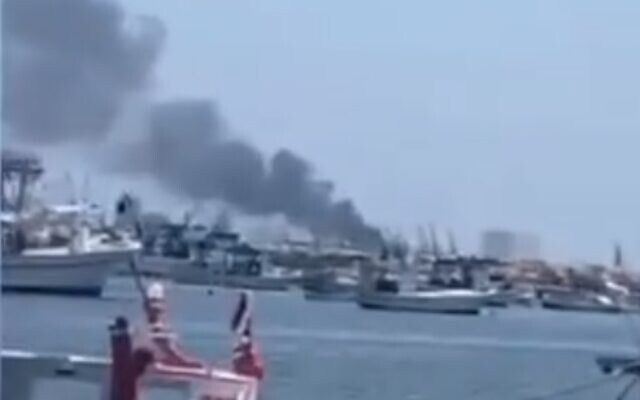 In The News
Explosion reported at Syria's Latakia port on ship that may be Iranian
A major explosion occurred on a commercial ship docked at Syria's Latakia port on Tuesday afternoon, according to Arabic-language media and the Syrian Observatory for Human Rights.
According to SOHR — a pro-Syrian opposition organization of uncertain funding based in the UK — the explosion "left casualties and caused considerable material damage." Some reports said the targeted ship was Iranian.
Syrian state media reported a fire broke out on the ship that has since been brought under control and that two people were injured.
The cause of the blast was not immediately known.
The incident came amid rising tensions in the region. On July 29, armed UAVs in the Gulf of Oman struck the Mercer Street, a ship operated by an Israeli-owned company in the UK. Two sailors — from Britain and Romania — died in the attack.