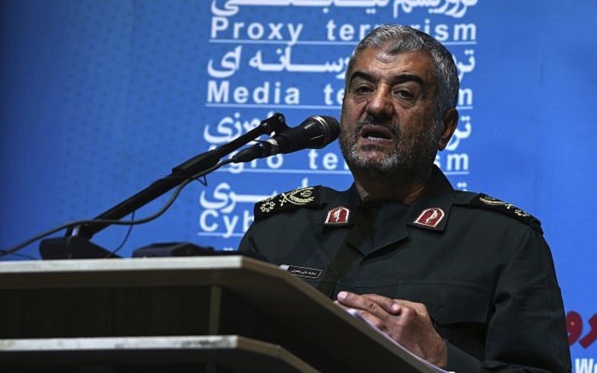 In The News
Ex-IRGC commander claims Iran dealing constant confidential 'blows' to Israel
The former commander of the Islamic Revolution Guards Corps claimed Wednesday that Iran is dealing ongoing "blows" to the State of Israel.
"The Zionist regime and its officials know better what blows they have received from the Islamic Republic so far, some of which are even still in progress," said Mohammad Ali Jafari in an interview with the semi-official Iranian Tasnim news agency.
However, Jafari claimed that many of the IRGC's operations and attacks on Israel must be kept confidential.
The former IRGC commander said the "blows" have taken place in Israel, the West Bank, the Gaza Strip and even countries across the region, in comments made days after Israel began warning its citizens against traveling to Turkey due to fears of attacks by Iranian agents. There have been a number of Hebrew media reports of attempted kidnapping attempts of Israeli tourists by IRGC agents, but none of them were said to have been successful.
Jafari said that Iran's attacks were contrary to the "cowardly assassination" of IRGC Col. Hassan Sayyad Khodaei, who was shot five times in his car last month by two unidentified gunmen on motorbikes in the middle of Tehran.
Read More: Times of Israel