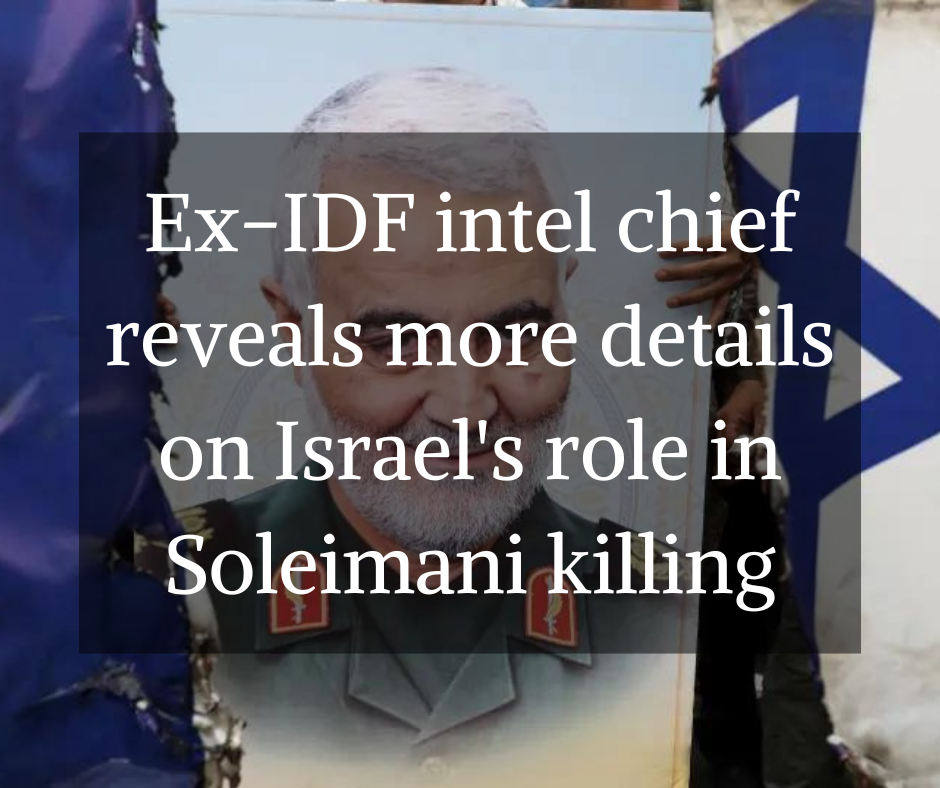 In The News
Ex-IDF intel chief reveals more details on Israel's role in Soleimani killing
Why did former IDF Intelligence chief Maj.-Gen. (ret.) Tamir Heyman reveal in December 2021, shortly after he had retired, that Israel assisted with intelligence aspects of the US assassination of Qasem Soleimani?
US drones assassinated the Islamic Revolutionary Guard Corps Quds Force commander, a nemesis of Israel for decades, as he left Baghdad Airport on January 3, 2020.
Although NBC News and Yahoo News had published detailed pieces about Israel's role, all official Israeli echelons had been mum on the issue. The censor had actively prevented Israeli journalists, including those with The Jerusalem Post, from providing details for nearly two years – until Heyman broke the news.
So why did Heyman, who is now managing director of the Institute for National Security Studies (INSS) think tank, think it was appropriate to discuss Israel's role publicly, without fears about angering Iran into retaliation?
Read More: The Jerusalem Post