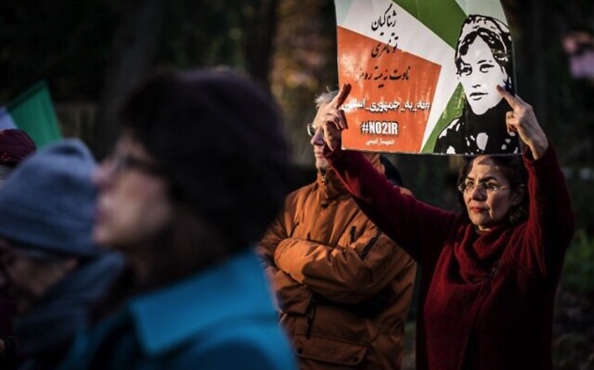 In The News
Europe levels fresh sanctions on Iran over drones to Russia, crackdown on protests
The EU and Britain are set to impose more sanctions on Iran for drone supplies to Russia and a crackdown on protests over the death of Mahsa Amini, European diplomats said Friday.
The new measures will target around eight individuals and organizations involved in the manufacture and delivery of drones Moscow has used in the war on Ukraine, diplomats said.
Another 20 individuals and one organization will be added to the asset freeze and visa ban blacklist over the repression of demonstrations that have rocked the regime, officials said.
The sanctions are expected to be formally signed off by foreign ministers meeting in Brussels on Monday. The EU has already imposed sanctions on eight officials and organizations, including the head of Iran's Revolutionary Guard Corps and two drone makers, over the arms supplies to Russia.
Tehran's "morality" police, interior minister and state broadcaster Press TV are among more than 40 names already on a blacklist over the bloody crackdown on protesters.
Read More: Times of Israel