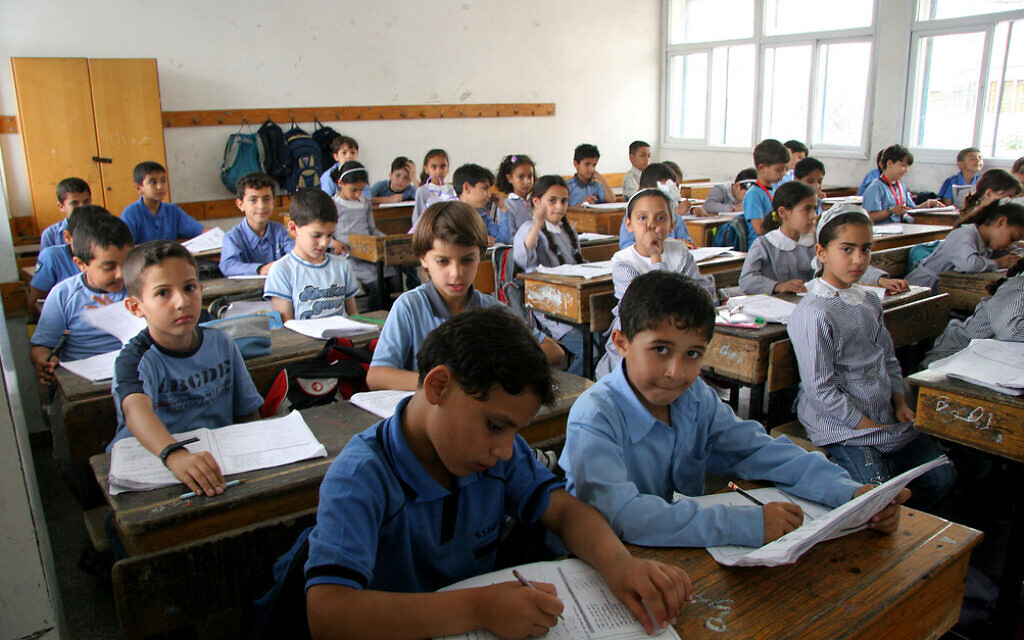 In The News
EU study finds incitement in Palestinian textbooks, kept from public
06/09/2021
Palestinian Authority textbooks encourage violence against Israelis and include antisemitic messages, according to an unpublished report commissioned by the European Union in 2019 and obtained by The Jerusalem Post.
The European Commission kept the report under wraps after receiving it from the Georg Eckert Institute for International Textbook Research earlier this year. Brussels directly funds the salaries of teachers and the publicathttps://www.jpost.com/middle-east/eu-study-finds-incitement-in-palestinian-textbooks-remains-unpublished-670505ion of textbooks, which, the report indicates, encourage and glorify violence against Israelis and Jews.
The report, which is almost 200 pages long, examines 156 textbooks and 16 teachers' guides. The texts are mostly from 2017-2019 but 18 are from 2020. Excerpts from the report were published in German newspaper Bild earlier this week.
Read More: Jerusalem Post