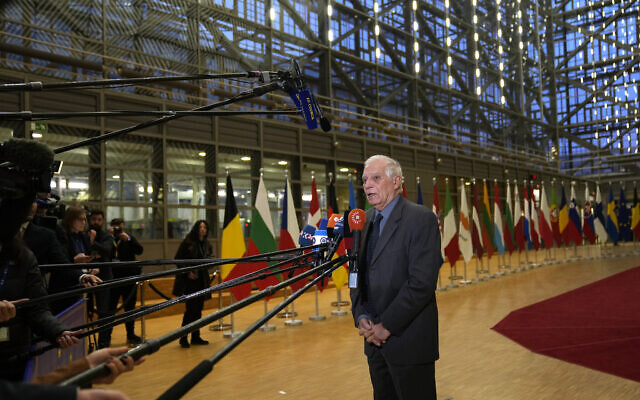 In The News
Iran
EU backs down from adding Iran's Revolutionary Guard to terror listing
The European Union is set Monday to impose sanctions on several more Iranian officials suspected of playing a role in the crackdown on protesters, but won't add the Islamic Republic's Revolutionary Guard Corps to the EU's terror group blacklist.
There has been vociferous pushback from Iranian officials against the listing move, along with warnings that European countries would face retaliation if it went ahead.
The 27-nation bloc has already imposed three rounds of sanctions on Iranian officials and organizations — including government ministers, military officers and Iran's morality police — for human rights abuses over the protests that erupted in Iran in mid-September over the death of Mahsa Amini.
Read More: Times of Israel