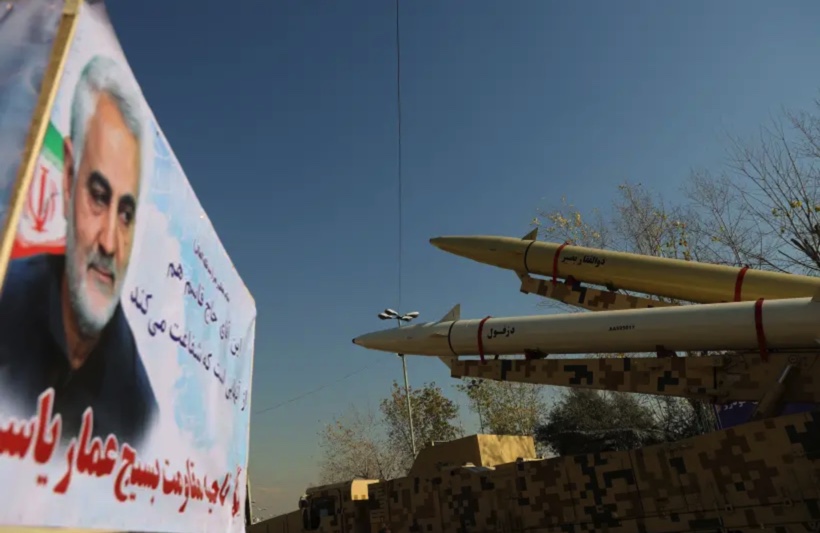 In The News
Erdan warns UNSC of Hezbollah drone, precision missile threat to Israel
Hezbollah's efforts to obtain drones and precision-guided missiles heightens the threat along Israel's already sensitive northern border with Lebanon, Ambassador Gilad Erdan told United Nations Secretary-General Antonio Guterres.
He wrote to Guterres in advance of a UN Security Council discussion Thursday on the Secretary-General's periodic report on adherence to Resolution 1701 which set the ceasefire terms that ended the Second Lebanon war in 2006.
There are "troubling developments," Erdan wrote, "which threaten the peace and security of Israel and Lebanon, as well as the region as a whole."
These included, Erdan said, "efforts by Hezbollah to obtain advanced weapon systems, including UAVs and Precision-Guided Missiles, underline a troubling reality on the ground."
Erdan referenced Hezbollah Secretary-General Hassan Nasrallah's February 16 speech in which he spoke of his group's "advanced capabilities in self-production of drones, and its acquired ability to convert rockets into Precision-Guided Missiles (PGM)."
"Nasrallah once again referred to the Iranian regimes' assistance and expertise in transforming Hezbollah's arsenal of rockets into PGM's, and Hezbollah's coordinated cooperation with "experts from the Islamic Republic of Iran," Erdan said.
Drones have been launched "from within UNIFIL's area of operations in southern Lebanon, infiltrating Israeli airspace in clear violation of Israel's sovereignty," Erdan charged.