In The News
Elite IDF tech unit working to develop medical equipment, protective gear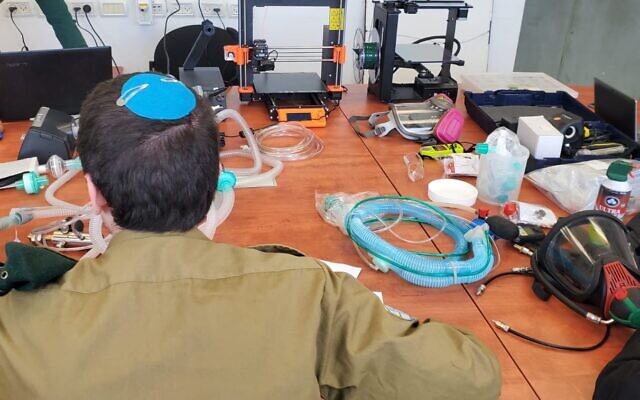 An elite military technological unit has been working to develop protective gear and improvised medical equipment to assist health care workers as part of the Israel Defense Forces' efforts to combat the coronavirus outbreak, the army said Thursday.
Military Intelligence Directorate's 81st Technological Unit has focused on tackling several main issues: ventilators, protective equipment and improved data collection.
The unit has been working to find a way to easily convert simple breath regulating devices known as CPAP machines into ventilators; these are in short supply and are expected to be needed as the number of coronavirus cases grows, the military said.
Read more: Times of Israel