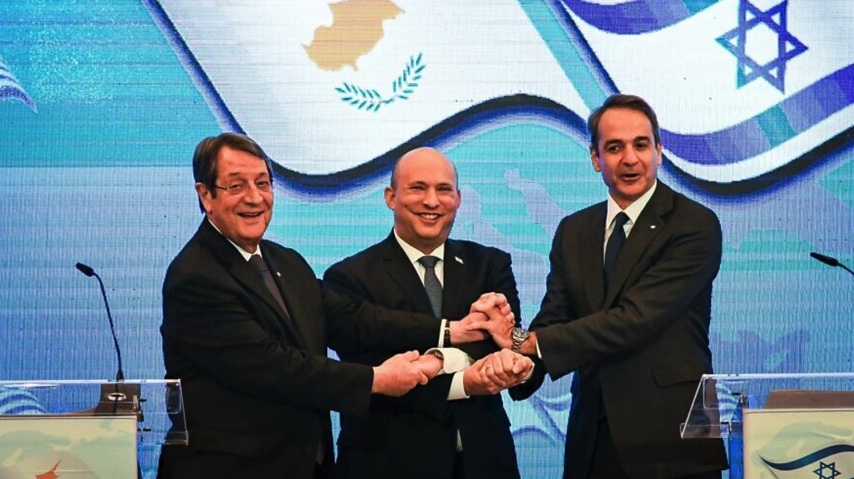 In The News
Eighth trilateral summit between Israel, Greece, Cyprus shows continuity of alliance
Israel, Greece and Cyprus held its eighth trilateral meeting in Jerusalem on Tuesday. It was notable for being the first to feature a new Israeli prime minister, Naftali Bennett, who said during a joint press conference with the heads of Cyprus and Greece, that the alliance is "good for our people, good for our countries and good for the region."
Among topics on the agenda were the COVID-19 pandemic, climate change and the major energy projects undertaken by the three nations, including the $7 billion EastMed gas pipeline that will run from Israel through Cyprus and Greece to Europe and the $9 billion Euro-Asia Interconnector, the world's longest and deepest undersea power cable.
Gallia Lindenstrauss, a senior research fellow at the Institute for National Security Studies (INSS), told JNS that the summit stands out for the absence of Benjamin Netanyahu, Israel'sturkey former prime minister and current head of the opposition.
"We saw that on the Greek side, there have been changes over the years, but on the Israeli side, it has only been Netanyahu," she said, noting that "now there's this new element" in the person of Bennett.
Read More: JNS