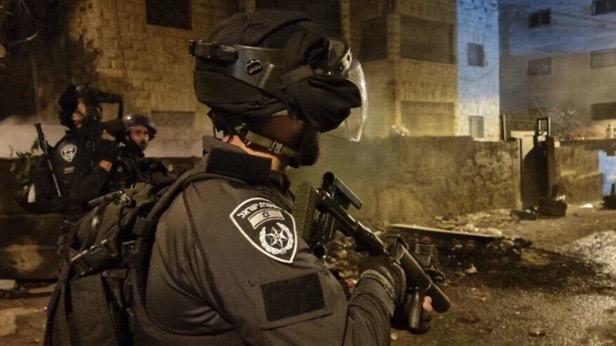 In The News
Eight Palestinians arrested on suspicion of aiding fugitive who killed IDF soldier
Eight Palestinians were arrested on Tuesday morning on suspicion of aiding the gunman who killed an IDF soldier and wounded a security guard at the Shuafat crossing in Jerusalem on Oct. 8, according to an Israel Police statement.
Sgt. Noa Lazar, a member of the IDF Military Police's Erez battalion, was shot on Oct. 8 by Uday Tamimi, 22, and later died in hospital of her wounds.
The suspects apprehended on Tuesday are all residents of the Shuafat and the nearby town of Anata, and are relatives and acquaintances of Tamimi, according to police. Weapons and military combat vests were also seized, according to the statement.
Palestinians hurled firebombs and rocks at Israeli security forces during the arrest raids, police said.
Read More: JNS