Archeology
Earliest known stone carving of Hebrew word 'Jerusalem' found near city entrance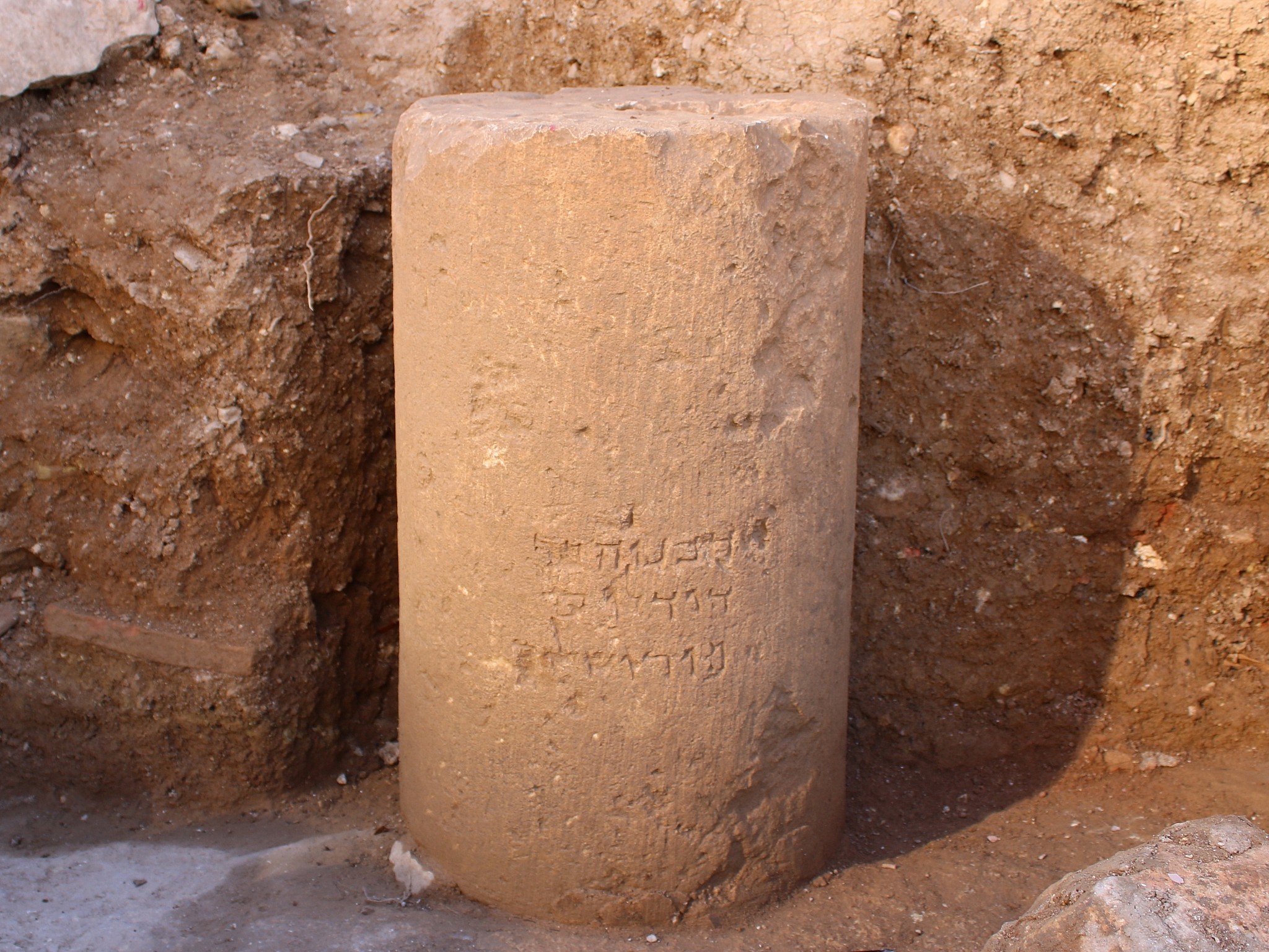 The earliest stone inscription bearing the full spelling of the modern Hebrew word for Jerusalem was unveiled on Tuesday at the Israel Museum, in the capital.
While any inscription dating from the Second Temple period is of note, the 2,000-year-old three-line inscription on a waist-high column — reading "Hananiah son of Dodalos of Jerusalem" — is exceptional, as it is the first known stone carving of the word "Yerushalayim," which is how the Israeli capital's name is pronounced in Hebrew today.
The stone column was discovered earlier this year at a salvage excavation of a massive Hasmonean Period Jewish artisans' village near the Jerusalem International Convention Center, at what is now the entrance to the modern city, by an Israel Antiquities Authority team headed by archaeologist Danit Levi.
"A worker came to me in the office towards the end of the day and excitedly told me to grab my camera and writing materials because he'd found something written,'" Levi told The Times of Israel, ahead of the column's unveiling Tuesday.
'My heart started to pound and I was sure everyone could hear it. My hands were trembling so badly I couldn't properly take a picture' — archaeologist Danit Levi
At first, the excited worker could not clearly explain what he had found, and Levi thought it was graffiti.
"I was picturing red spray paint in my mind and couldn't understand how that happened because the latest dating could only be 2,000 years ago or earlier," said Levi.