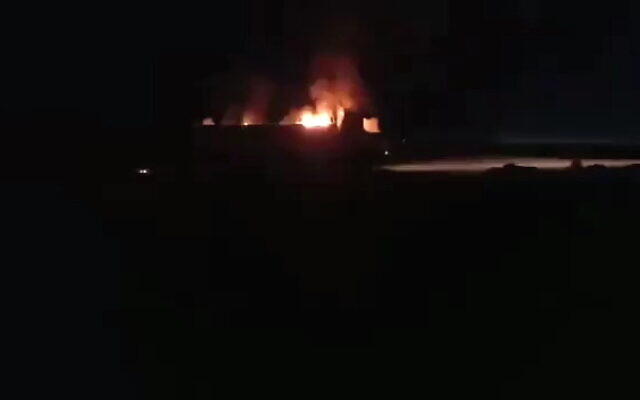 In The News
Drone strikes Iran-backed militias in eastern Syria
An unidentified drone carried out strikes on Iranian-backed militias near the Syrian-Iraqi border in the early hours of Wednesday morning, according to an opposition-linked war monitor.
The London-based Syrian Observatory for Human Rights said the strike targeted weapons caches belonging to pro-Iranian militias in the Bukamal region of eastern Syria, an area that has reportedly been targeted by Israel in the past.
Yet, according to the Observatory, it was not immediately clear if the attack was carried out by the American-led coalition that operates in the area or by Israel.
The strike on the arms depots triggered massive explosions that were heard throughout the area, according to the Observatory.
Earlier in the week, Syria accused Israel of conducting a series of airstrikes on targets in the area of Homs and Tartus in a rare early-evening attack on Monday. Syrian state media outlet SANA reported that two Syrian soldiers were wounded in the strikes, which also caused "material losses."
Read More: Times of Israel