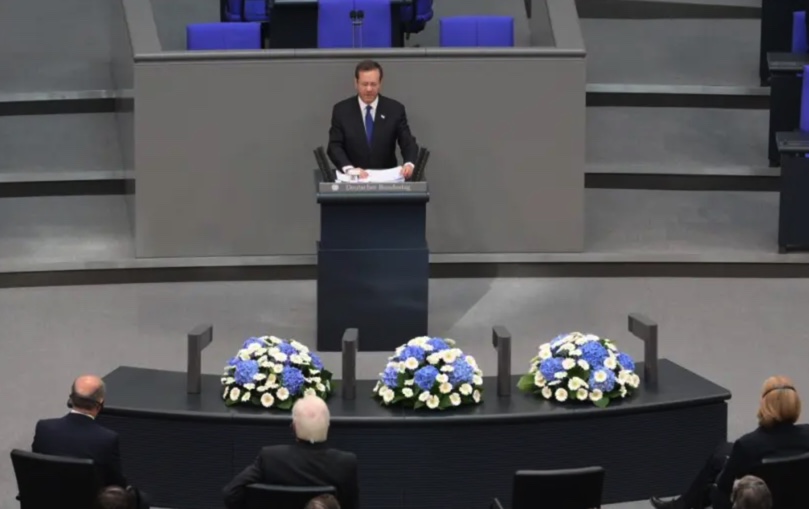 In The News
Don't stand by as Iran threatens to destroy Israel – Herzog in Berlin
Israel is prepared to stop any threat from Iran, Prime Minister Yair Lapid warned during a visit to the Nevatim Air Force Base on Tuesday.
"If Iran keeps trying, it will discover Israel's long arm and its abilities," Lapid said. "We will continue to act on every front against terrorism and those who wish us harm."
The prime minister said it is still "too early to know if we indeed succeeded in blocking the Iran deal," a day after the talks' EU coordinator to say he is less hopeful for an agreement than before following Tehran's most recent response.
Lapid cited US President Joe Biden saying his country "will not tie Israel's hands" when it comes to defending itself and stopping the possibility that Iran will obtain a nuclear weapon.
"The possession of weapons of mass destruction by a UN member state that calls on a daily bases for the annihilation of another UN member state is simply inconceivable," Herzog said. "A state that denies the Holocaust, a state that acts out of hatred and belligerency, a state that threatens the State of Israel's right to exist is ineligible to sign deals that will only embolden it, is ineligible for kickbacks or funds, is ineligible for concessions, under any circumstances."
Read More: The Jerusalem Post