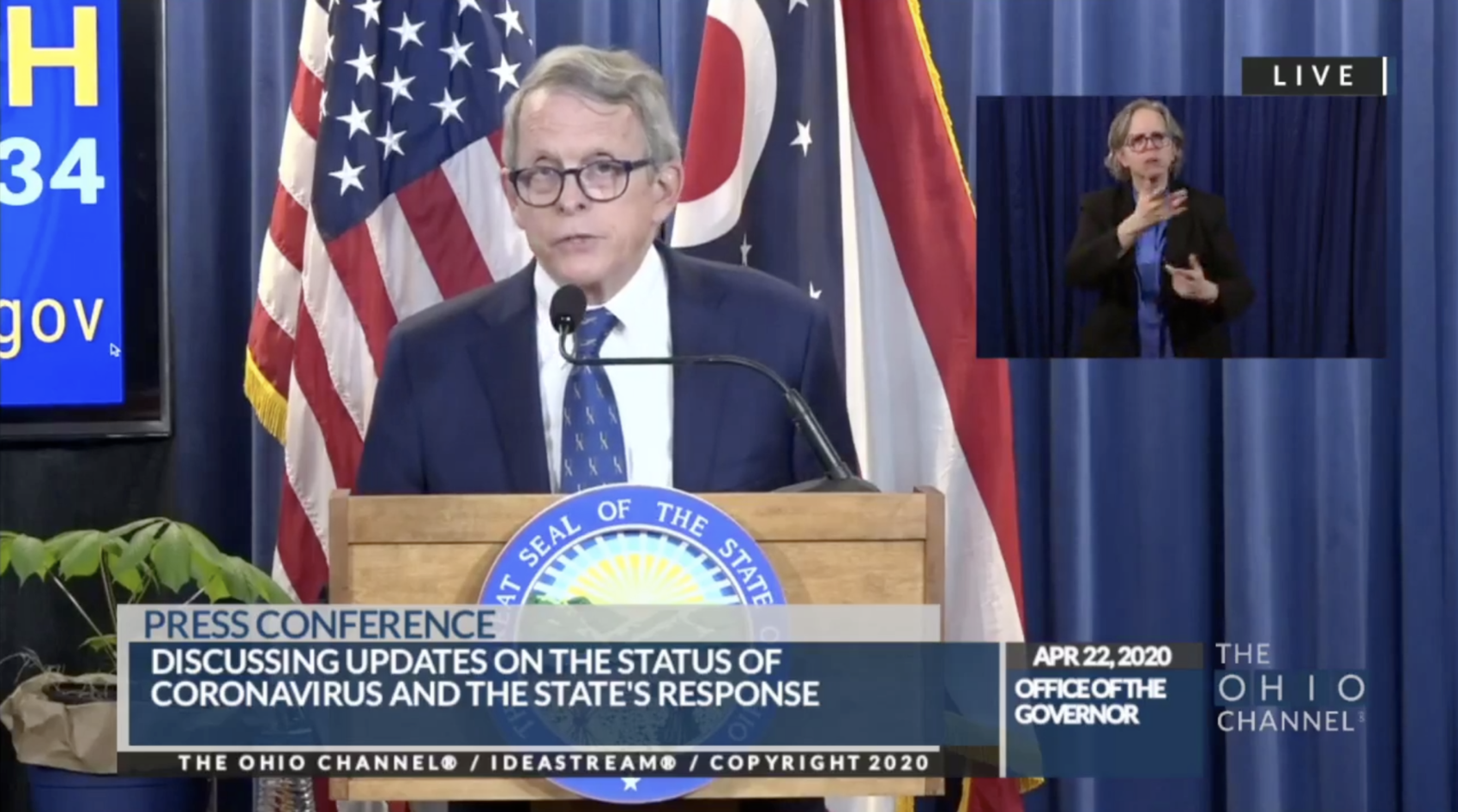 Antisemitism
DeWine Calls Anti-Semitic Sign at Protest 'Disgusting'
Ohio Gov. Mike DeWine has responded to photos showing anti-Semitic signs during an April 18 stay-at-home order protest outside the Ohio Statehouse in Columbus.
"I didn't see it in person, but I saw it on the internet. It was disgusting. It was vile," DeWine said April 22 at a press conference at the Ohio Department of Public Safety on COVID-19 and the state's response.
"It should have no place in this discussion or any other public discussion. I thought that was very sad," he said.
"People have a right to protest. They have a right to say they don't like Mike DeWine or they don't like what Mike DeWine is doing or anybody else, and that's fair game. But (the anti-Semitic sign is) not fair game. That's wrong. Everyone has an obligation to denounce it," DeWine said.
One photo from the protest showed a rat depicted with a Star of David and yarmulke, and read "the real plague," while another photo showed a protester holding the same sign out the window of a minivan.
Read More: Cleveland Jewish News