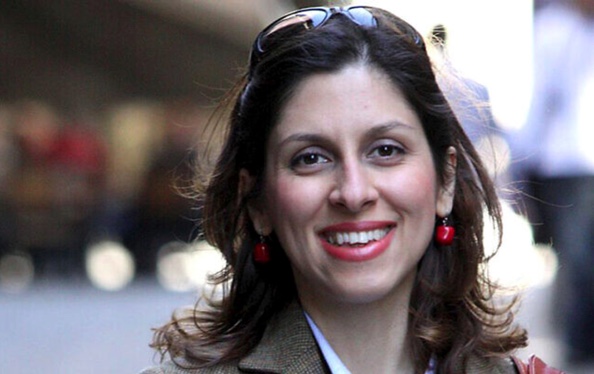 In The News
Detained UK woman Zaghari-Ratcliffe 'on her way home' from Iran, British MP says
A British lawmaker said Wednesday that Nazanin Zaghari-Ratcliffe, a UK charity worker who has been detained in Iran for nearly six years, was at Tehran's airport and set to leave the country.
Zaghari-Ratcliffe,a dual national, was given back her British passport over the weekend, raising hopes that her long ordeal was coming to a close.
"Nazanin is at the airport in Tehran and on her way home,'' lawmaker Tulip Siddiq tweeted. "I came into politics to make a difference, and right now I'm feeling like I have.''
It was also reported by the Guardian, citing an official, that Anoosheh Ashoori, another UK-Iranian national held in Tehran, was released and was heading back to the UK.
The retired engineer was arrested in August 2017 and sentenced to 10 years in prison on charges of spying for Israel.
Zaghari-Ratcliffe, a project manager for the Thomson Reuters Foundation, the philanthropic arm of the news and data agency, was arrested during a visit to her family in the Iranian capital in 2016 and convicted of plotting to overthrow the government. She was jailed for five years.
Read More: Times of Israel