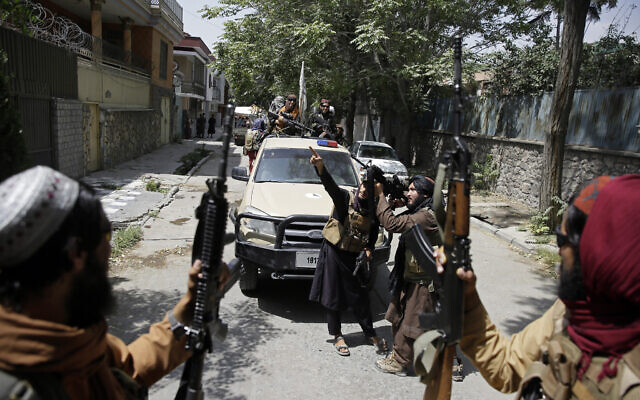 In The News
Despite vowing 'amnesty,' Taliban said hunting for West's allies house-to-house
The Taliban are going house-to-house searching for opponents and their families, according to an intelligence document for the United Nations that deepened fears on Friday that Afghanistan's new rulers were reneging on pledges of tolerance.
After routing government forces and taking over Kabul on Sunday to end two decades of war, the hardline Islamist movement's leaders have repeatedly vowed to provide complete amnesty, as part of a well-crafted PR blitz.
Women have also been assured that their rights will be respected, and that the Taliban will be "positively different" from their brutal 1996-2001 rule.
But with thousands of people still trying to flee the capital aboard evacuation flights, the report for the UN confirmed the fears of many.
The Taliban have been conducting "targeted door-to-door visits" of people who worked with United States and NATO forces, according to a confidential document by the UN's threat assessment consultants seen by AFP.
Read More: Times of Israel