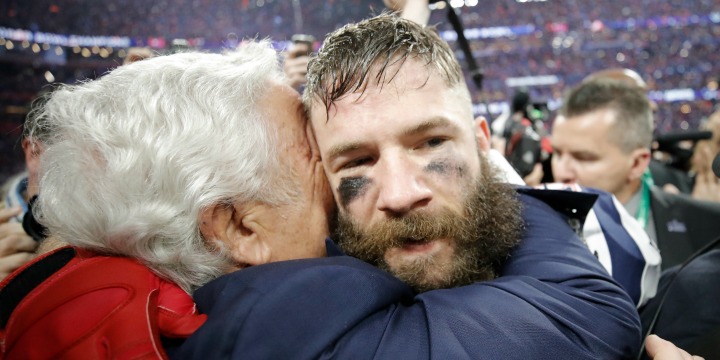 Antisemitism
DeSean Jackson Accepts Fellow NFL Wide Receiver Julian Edelman's Invite to Learn More About Holocaust
New England Patriots wide receiver Julian Edelman got a positive response from fellow NFL player DeSean Jackson after the Jewish athlete offered to educate the latter about the Holocaust.
On Thursday, Edelman, whose father is Jewish, invited the Philadelphia Eagles wide receiver to go with him to the United States Holocaust Memorial Museum in Washington DC and the nearby National Museum of African American History and Culture. Afterward, they could have "those uncomfortable conversations" that were needed "if we're gonna have real change," Edelman said in the Instagram video.
"I have seen DeSean play in his career, make outstanding football plays, we communicated over social media," Edelman added. "I have nothing but respect for his game. I know he said some ugly things, but I do see an opportunity to have a conversation."
Edelman's invitation was in response to antisemitic Instagram posts involving Nazi leader Adolf Hitler that Jackson uploaded earlier in the week, which he has since deleted and apologized for.
On Friday morning, Edelman shared on Twitter that he spoke with Jackson the previous night and they were "making plans to use our experiences to educate one another and grow together."
Read More: Algemeiner