US-Israel Relationship
Defense Secretary James Mattis to Visit Israel During Week-Long Middle East Trip Meant to 'Reaffirm Key US Military Alliances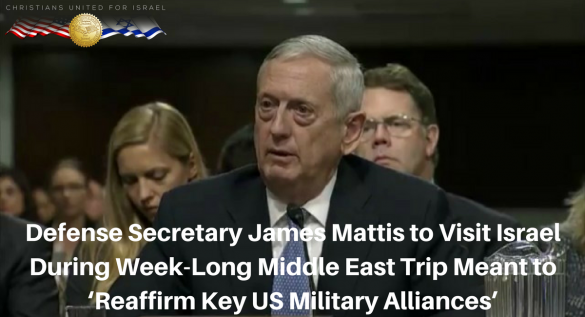 US Secretary of Defense James Mattis will stop in Israel this coming Friday during a week-long trip to the Middle East.
During his visit — Mattis' first to the Jewish state since taking over at the Pentagon in January — the retired Marine general will hold meetings with Israeli President Reuven Rivlin, Prime Minister Benjamin Netanyahu and Defense Minister Avigdor Lieberman, according to a US Department of Defense statement.
Mattis has already met with Lieberman twice — first on the sidelines of the Munich Security Conference in mid-February and several weeks later at the Pentagon.
While in Israel on Friday, Mattis will also take part in a wreath-laying ceremony at the Yad Vashem World Holocaust Remembrance Center in Jerusalem.
Read More: The Algemeiner