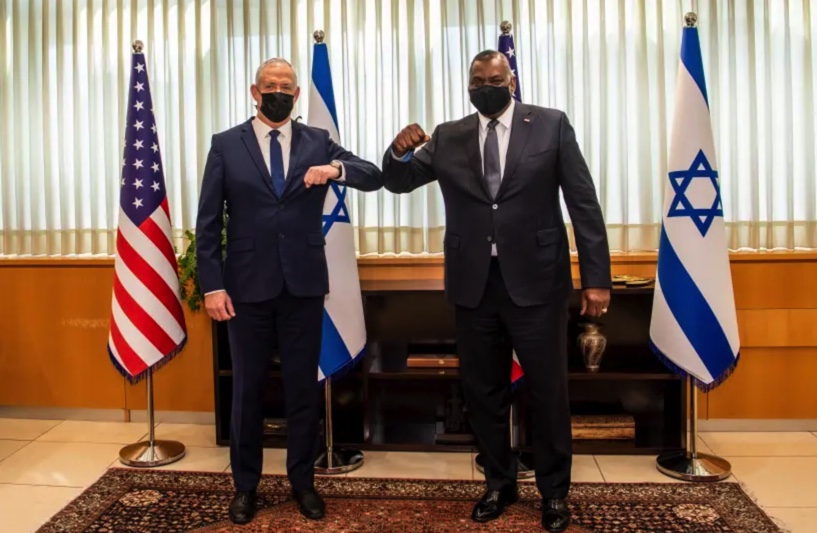 In The News
Defense Min. Benny Gantz to fly to US for security meetings
Israel's Defense Minister Benny Gantz is set to fly to the United States next week for an official visit to conduct a series of meetings centered on security issues, likely centered on Iran.
During his visit, Gantz will meet with Secretary of Defense Lloyd Austin and Secretary of State Antony Blinken.
The visit comes as Israel is stepping up a diplomatic campaign to influence the United States, England, and France on the nuclear talks being held with Iran in Vienna.
The head of the IDF's Operations Directorate Maj.-Gen. Oded Basiuk also met with UN Peacekeeping chief Jean-Pierre Lacroix during a visit to the United States.
The meeting, which was also attended by Israel's Ambassador to the United Nations Gilad Erdan, and the Head of the International Cooperation Division Brig.-Gen. Effie Defrin focused on the Lebanese terror group Hezbollah and the need to strengthen the agency's enforcement against it.
"We explained that the UN must strengthen enforcement against Hezbollah in Lebanon. We asked him to present to the Security Council the real situation on the ground and the fact that Hezbollah is using civilian homes as missile launchers. We have made it clear that Lebanon will be responsible for the consequences," Erdan posted on Twitter following the visit.