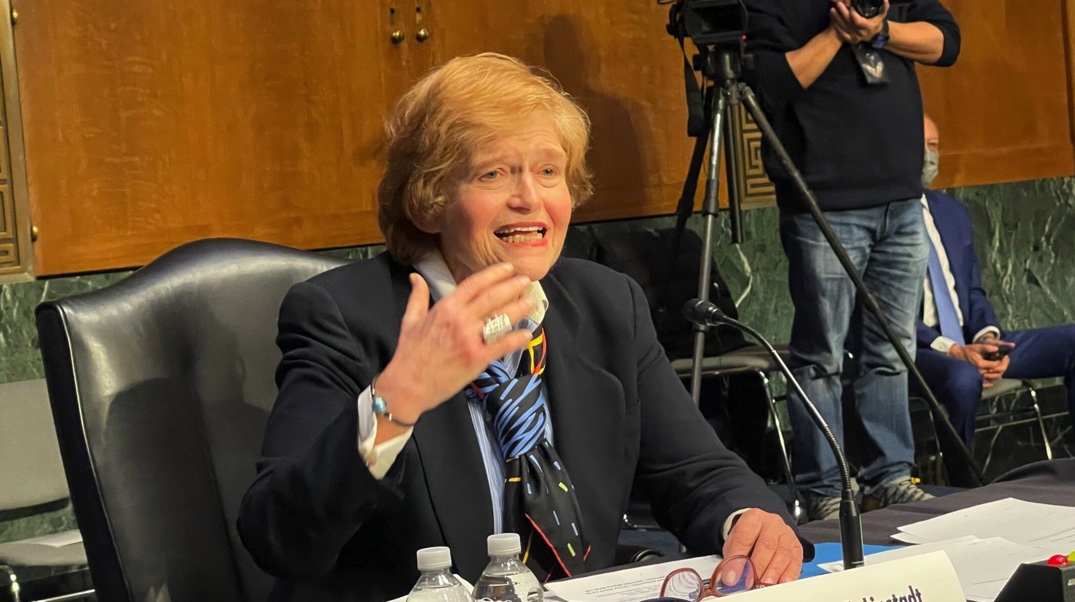 In The News
Deborah Lipstadt appears to secure bipartisan support at long-delayed confirmation hearing for antisemitism monitor
Deborah Lipstadt, President Joe Biden's nominee to be antisemitism monitor, brought two Jewish guests to her Senate confirmation hearing: one whose rabbi was held hostage by an Islamist, another who hid markers of her Jewishness to protect herself from American Nazis.
With Anna Salton Eisen, a congregant at Congregation Beth Israel in Colleyville, Texas, and Diane D'Costa, a recent graduate of the University of Virginia, looking on, the eminent Holocaust historian made the point that antisemitism poses a threat wherever it originates.
"I am an equal-opportunity foe of antisemitism," said Lipstadt, who is under consideration for the job to be the State Department envoy tracking antisemitism and meeting with foreign governments about combating the phenomenon. "Unless one is willing to fight Jew-hatred wherever one finds it, one should not be a nominee for this position."
Lipstadt has the committee's Democratic majority on her side, and Republicans appeared to be willing to move past their anger over her past statements critical of the party, meaning Lipstadt's nomination appeared to be on track for approval… whenever she comes up for a vote. But no one in the Capitol seemed to know when that would be.
Christians United for Israel, a conservative evangelical group that has the ear of many Senate Republicans, also endorsed her. "As her confirmation hearing showed today, Dr. @deborahlipstadt is the right person at the right time for the position of Special Envoy to Monitor and Combat #Antisemitism," the group said Tuesday in a tweet.
The pressure seems to have paid off: Questions from the Republican who took the lead at the hearing, Marco Rubio of Florida, were friendly, and another Republican, Rob Portman of Ohio, repeatedly said Lipstadt was qualified for the position.
Read More: JTA