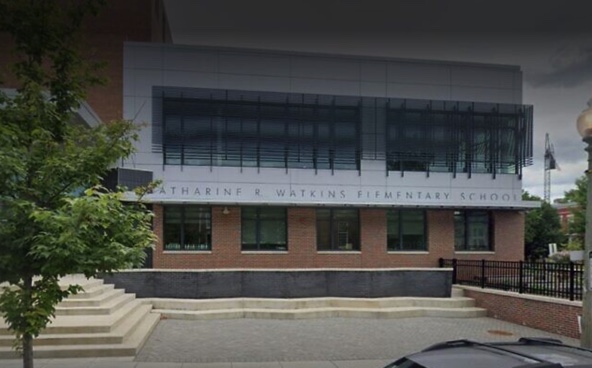 In The News
DC 3rd graders made to reenact Holocaust 'because Jews ruined Christmas'
A staff member at a Washington DC school has been suspended after making third-grade children reenact scenes from the Holocaust, including getting them to pretend to dig mass graves and shoot victims, and telling them the Germans were angry "because the Jews ruined Christmas," parents and officials said Sunday.
The incident occurred Friday at the Watkins Elementary School in the US capital, the Washington Post reported Sunday, citing an email from school principal MScott Berkowitz.
The children had been in a library class working on a self-directed project, when the staff member, who was not identified, made them reenact scenes from the Holocaust. It was not clear what prompted her to do so.
"There was a lot of sobbing and crying and distress and then momentarily we got an email to say that the children had reenacted the Holocaust," one parent told the Fox5DC TV station. "This included the trains, dying in gas chambers, playing Hitler and mass graves."
Some children were given specific roles, including one Jewish child who was told to portray Nazi leader Adolf Hitler and then to pretend to commit suicide at the end of the exercise, as Hitler did, the parent of the child told the Post.
Read More: Times of Israel