Incitement
Danon to UN Secretary-General: Condemn Abbas's 'hateful' and 'racist' speech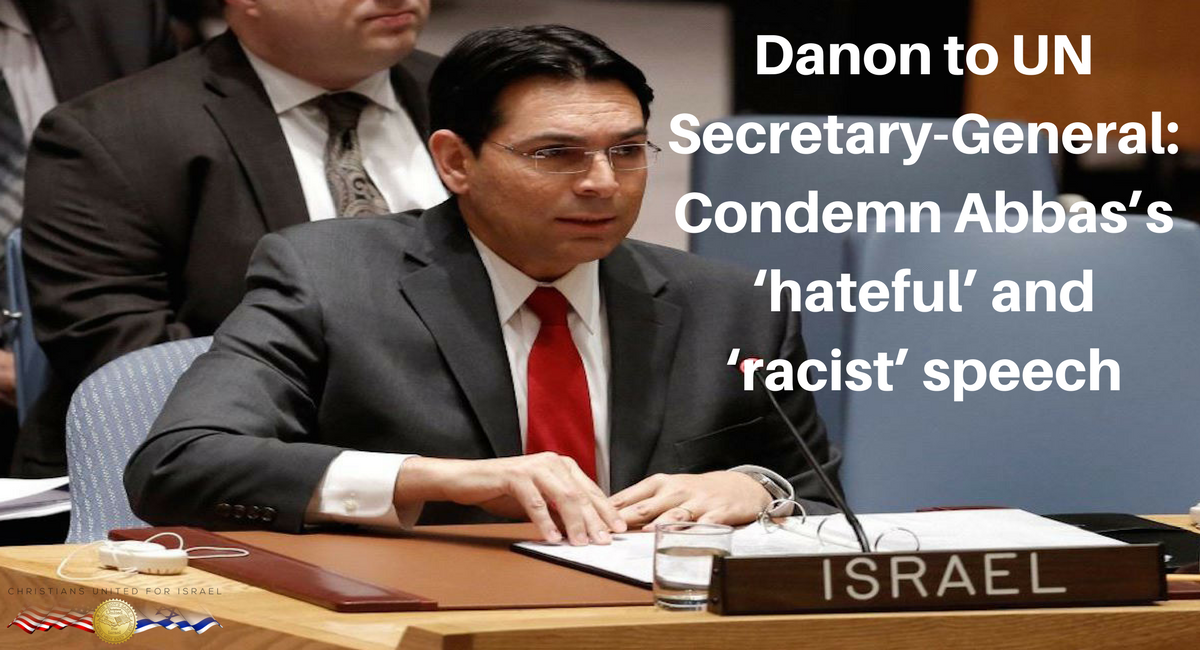 NEW YORK – Ambassador to the UN Danny Danon demanded on Monday that Secretary General António Guterres condemn an inflammatory speech delivered by Palestinian Authority President Mahmoud Abbas the previous day.
In a letter sent to Guterres's office, Danon claimed that the PA leader had disparaged the State of Israel with "hateful" and "racist" language as he questioned the country's right to exist.
"Among the many vile fabrications in his address, Chairman Abbas repeated the lie that the reestablishment of the nation-state of the Jewish people in our historic homeland is "a colonial project that has nothing to do with Judaism," Danon wrote in the letter.
"Chairman Abbas also accused European powers of 'moving Jews from Europe to the Middle East' as part of a plan to further their economic interests. These statements sadly remind us of the racist words of the worst regimes of the previous century."
In a long and rambling speech on Sunday night in Ramallah to the Palestine Liberation Organization's Central Council, Abbas said that "[Israel] is a colonial project with no relationship to Judaism," and voiced support for "popular, peaceful resistance" to Israel's military rule.
"I am not bashful about repeating this 100 or 1,000 times," he said. "I only support popular, peaceful resistance. Believe me, its stronger and more effective than other ways."
Read More: J Post