Hamas
Danon to UNSC: Ramallah following Tehran in seeking Israel's destruction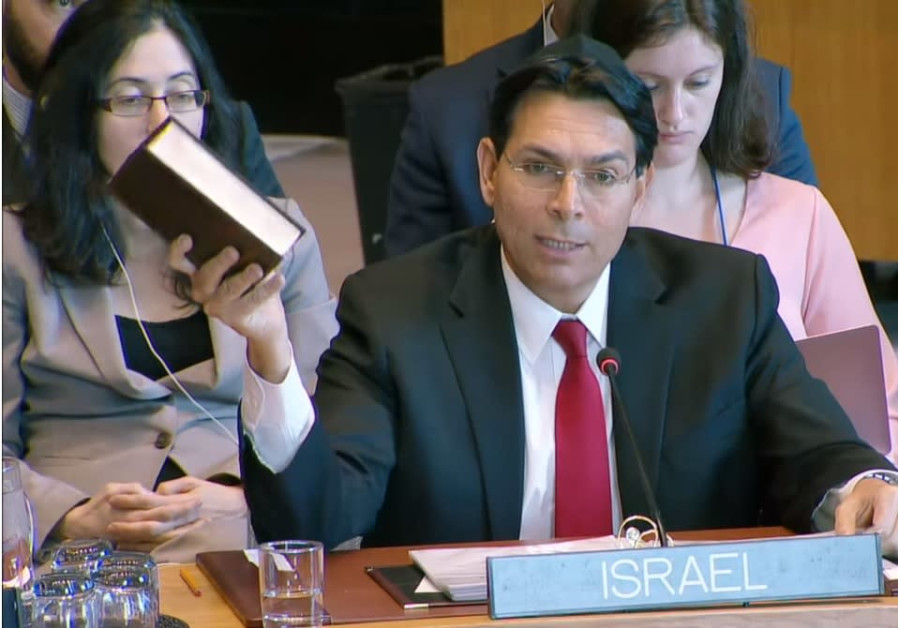 The Palestinian Authority is following Tehran in seeking to destroy the Jewish state, Israel's Ambassador to the UN Danny Danon told the United Nations Security Council on Wednesday.
"As Tehran openly calls for Israel's destruction, Ramallah uses other means to undermine the Jewish State's right to exist," Danon said.
He referred to a statement made by PLO Ambassador to the UN, Ibrahim Khraishi, to the UN in Geneva last week, when he revived the charge that "Zionism is racism."
"This despicable language exposes the Palestinian Authority's antisemitism, as it continues to incite hatred among its people against Jews and the Jewish State," Danon said. "Both Tehran and Ramallah's extremism are increasingly at odds with the growing sentiment among Arabs that Israel is, and will continue to be, a part of this region."
He warned that the PA was trying to prevent normalized ties between Israel and its Arab neighbors.
"Israel is not your enemy," Danon said, in a message that he repeated in Arabic and which he hoped was heard by Palestinians and "all the Arab people in the region."
Israel has come together with its Arab neighbors to combat terror and regional treats, including those posed by Iran, which contributes over $7 billion annually to terror groups, Danon explained.
Read More: The Jerusalem Post