Incitement
Issues
Danon slams PA for legitimizing terror groups at UN event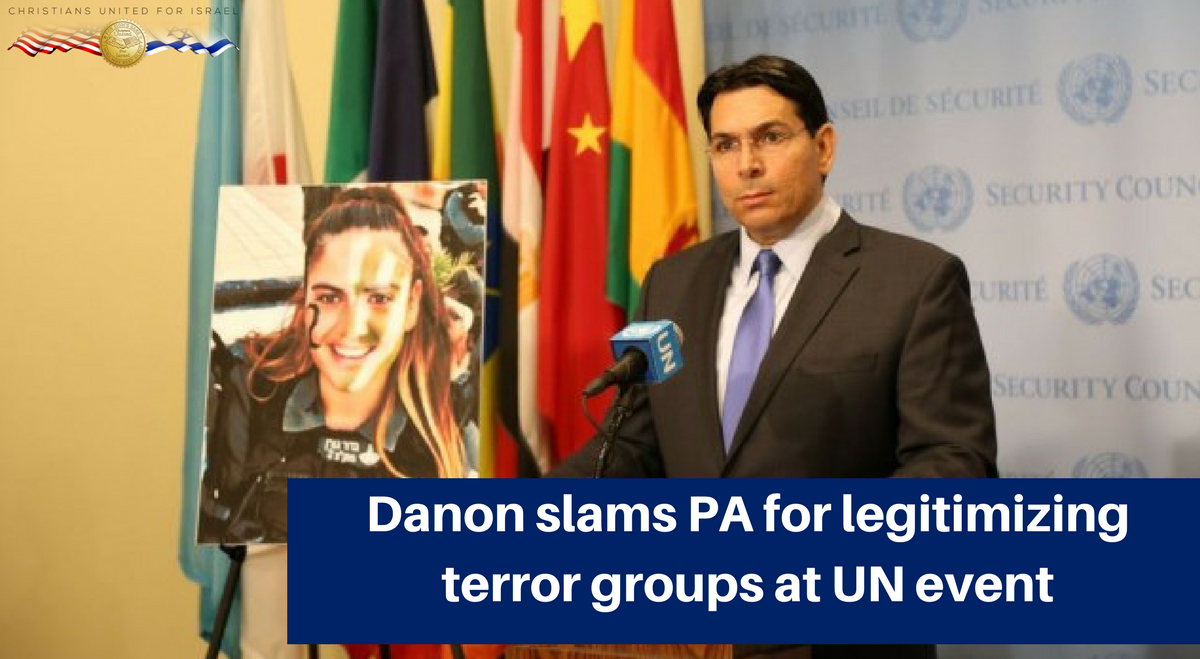 Israel's ambassador to the United Nations Danny Danon on Thursday slammed the Palestinian Authority after a senior Palestinian official told an event marking "50 years of occupation" that groups like Hamas are not terrorists.
"They have no shame. These are lies and incitement from those who are paying terrorists to kill innocent Israelis. These obsessive attempts to besmirch our good name will not change the fact that the Palestinian leadership refuses to end their support for terror," Danon said.
Israel has been vociferously protesting payments from the Palestinian Authority to terrorists sitting in Israeli jails and to their families and those of Palestinians killed while carrying out terror attacks against Israelis.
Danon's remarks came in response to comments by chief Palestinian negotiator Saeb Erekat, who reportedly said that Hamas and the Popular Front for the Liberation of Palestinian "are not terrorist organizations" and that the key to defeating the Islamic State is to end the "occupation."
Earlier, Danon had protested to UN Secretary-General Antonio Guterres against the "United Nations Forum to Mark Fifty Years of Occupation" because, he said, some of the billed participants were from organizations with ties to the Palestinian terror groups Hamas and the PFLP. Guterres indicated on Thursday that the event did not have the blessing of his office.