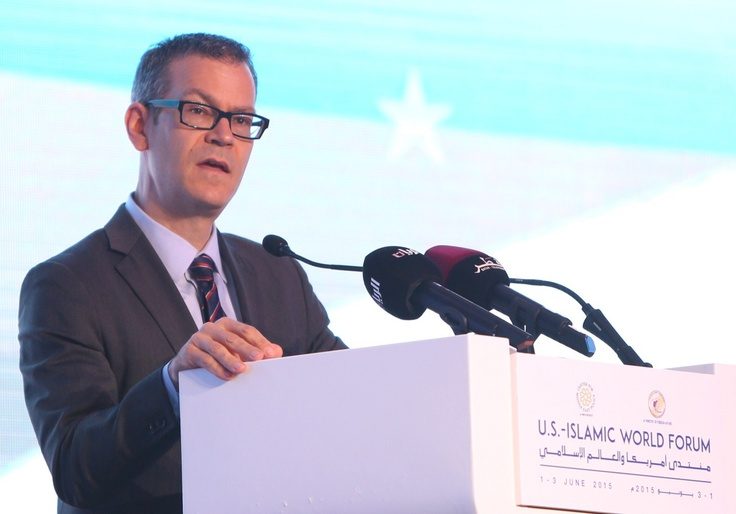 In The News
D.C. foreign policy elites rush to shore up faltering Pentagon nomination
03/16/2021
A group of Obama-era foreign policy elites and Washington lobbyists are organizing a letter to shore up Biden Pentagon nominee Colin Kahl, accusing pro-Israel activists in West Virginia of engaging in a "disgusting smear campaign," according to email correspondence obtained by the Washington Free Beacon.
The diplomat Martin Indyk—best known for working for a Qatari-funded think tank after stepping down as President Barack Obama's Middle East envoy—is organizing the letter, which has not yet been released. In an email to former foreign policy officials on Wednesday, Indyk solicited signatures in support of Kahl's nomination for undersecretary of defense for policy. Two executives at the Biden-administration-linked consulting firm WestExec Advisors—Obama officials Michele Flournoy and Dan Shapiro—were copied on the message.
Indyk argued in the email that pro-Israel activists, including the group Christians United for Israel, are engaging in a "disgusting smear campaign" against Kahl. CUFI and a group of West Virginia legislators recently called on Sen. Joe Manchin (D., W.Va.) to oppose the nomination, citing Kahl's criticism of Israel and support for the Iranian nuclear deal.
"[My wife] Gahl and I are spending March in Malibu to escape the winter cold. It's been a real tonic," Indyk wrote.
"I'm writing to see if you would be willing to sign on to a letter to the Senate Armed Services Committee in support of Colin Kahl's confirmation as undersecretary of defense, which [WestExec managing partner] Michele Flournoy, [WestExec principal] Dan Shapiro, and I are circulating," he continued.
Read More: Free Beacon