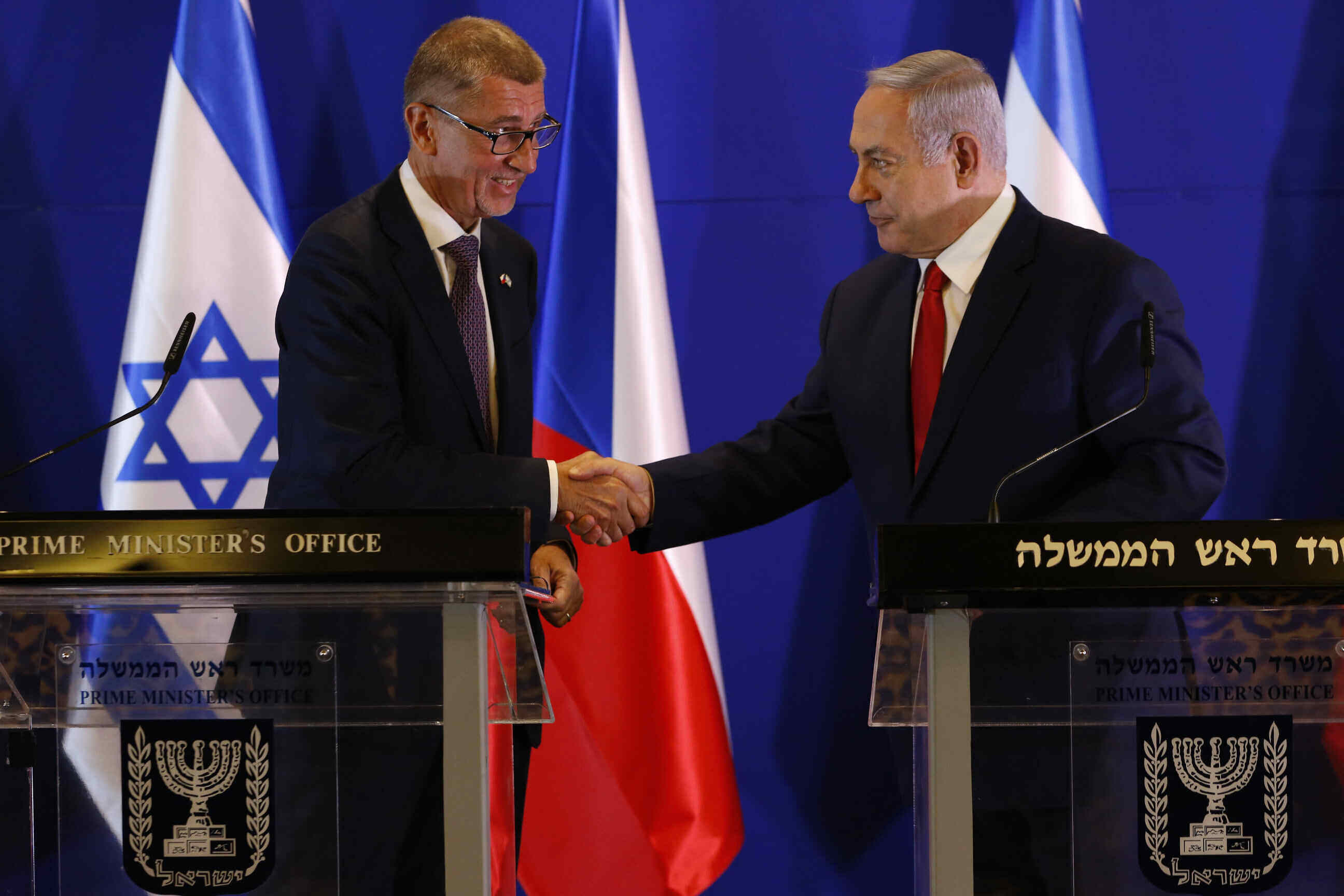 In The News
Czech prime minister opens embassy office in Jerusalem
03/11/2021
The Czech Republic opened the Jerusalem office of its embassy Thursday at a ribbon-cutting ceremony attended by Czech Prime Minister Andrej Babis and Foreign Minister Gabi Ashkenazi.
"We keep our promise," said Babis, standing in the shadow of the historic YMCA building in the Talbieh neighborhood of Jerusalem. "The Czech Republic will have a full-fledged diplomatic mission here in Jerusalem. It will deal with a lot — ranging from politics, economic cooperation, consular agenda, and other topics. It will have a permanent staff and work under the lead of our embassy in Tel Aviv."
The Czech foreign ministry announced its plans to open the mission in December. The Czech Republic is the second European Union member state, after Hungary, to open a diplomatic mission in the city.
In May 2018, President Milos Zeman announced the beginning of a three-stage process to move the country's embassy from Tel Aviv to Jerusalem.
The first step was the appointment of an honorary consul in Jerusalem.
The second step was the November 2018 opening of the so-called Czech House, an office space in the capital's Cinematheque that houses companies such as CzechInvest, CzechTrade and CzechTourism. Czech diplomats conduct meetings there but the center currently does not have official diplomatic status.
As president, Zeman has limited executive power, and Babis has so far opposed transferring his country's embassy to Jerusalem, citing EU policy, which is staunchly opposed to opening diplomatic missions in the city.
Ashkenazi called the opening "additional proof of the depth and the scope of the friendship we share with the Czech people and the Czech Republic and government."
Read More: Times of Israel