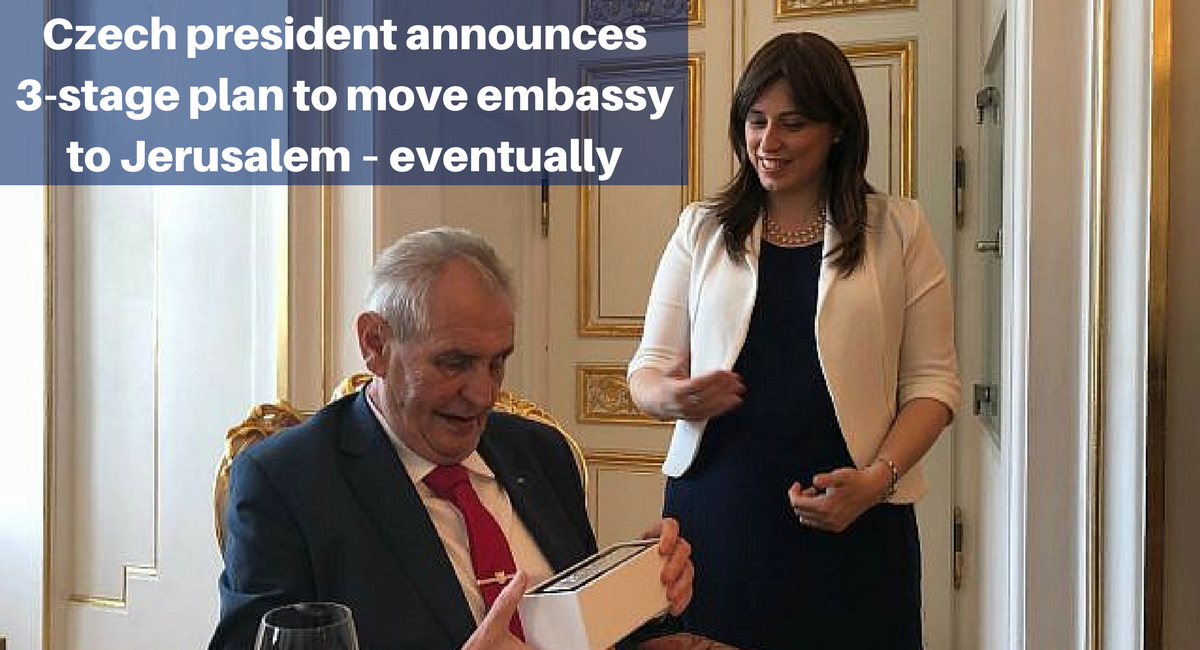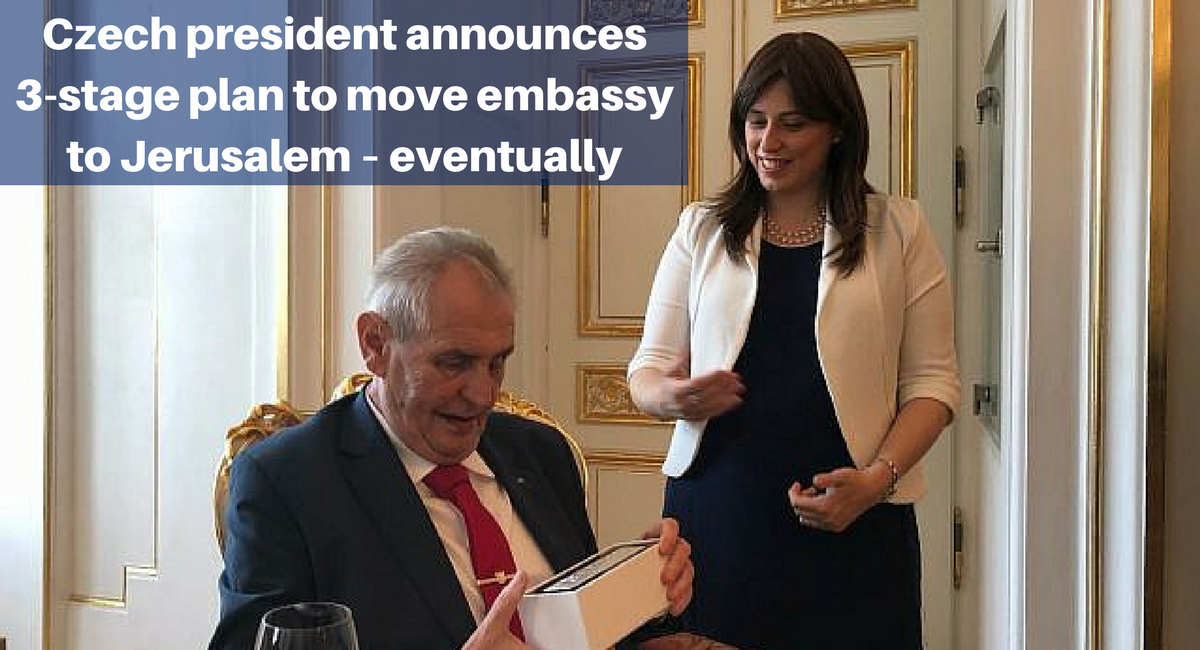 Jerusalem
Czech president announces 3-stage plan to move embassy to Jerusalem – eventually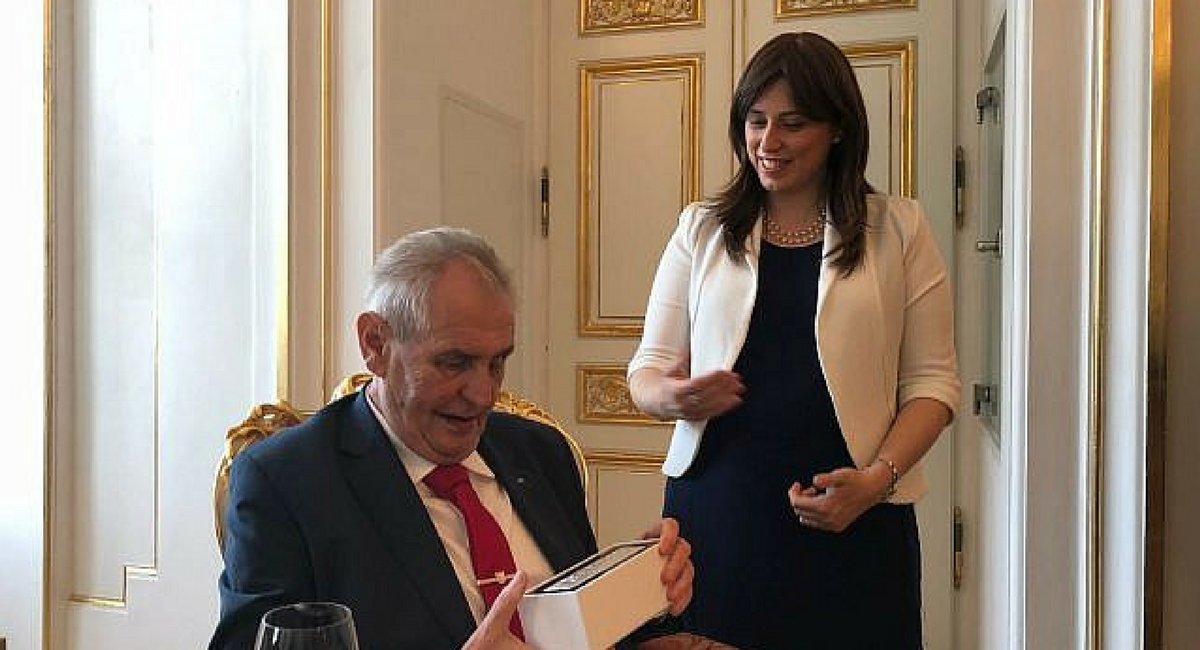 The president of the Czech Republic on Wednesday announced the beginning of a process that will move the country's diplomatic missions from Tel Aviv to Jerusalem, though it remains unclear if and when Prague will actually open an embassy in the holy city.
President Miloš Zeman announced the three-staged move, which starts next month with the appointment of an honorary consul in Jerusalem and is to conclude at an undetermined time with the relocation of the embassy.
Israeli politicians hailed Zeman's speech, despite the fact that as president, he has limited executive power. Acting Czech Prime Minister Andrej Babis is opposed to a full-fledged relocation of the embassy, saying he does not want to break with EU policy.
"There will be, I hope, three phases of removal of the Czech embassy from Tel Aviv to Jerusalem," Zeman said at an event in honor of Israel's 70th Independence Day at Prague Castle — the first-ever celebration of another country's anniversary held at the site.
"The second phase, well, we have many, many institutions: Czech Invest, Czech Trade, Czech Tourism, Czech Center. And all those institutions are to be transferred from Tel Aviv to Jerusalem," he said.
The actual embassy move would be the third stage.
On December 6, US President Donald Trump bucked decades of US foreign policy by formally recognizing Jerusalem as Israel's capital and setting in motion plans to move the US embassy there from Tel Aviv. In February the US administration announced that it would open its Jerusalem embassy in May 2018 to coincide with the 70th anniversary of Israel's independence.
Trump's decision to move his country's embassy, welcomed by Israel, has been condemned by many leaders and foreign ministers across the world, who have said the city's status should be determined through negotiations between Israel and the Palestinians, who claim East Jerusalem — captured by Israel from Jordan in the 1967 Six Day War — as their capital.
Read More: Times of Israel