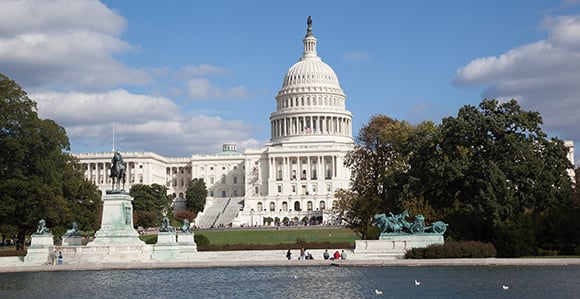 Antisemitism
CUFI Welcomes House Passage of Never Again Education Act
FOR IMMEDIATE RELEASE
January 27, 2020
WASHINGTON – On Monday, the leadership of Christians United for Israel (CUFI), the nation's largest pro-Israel organization, welcomed the passage of the Never Again Education Act (H.R. 943).
"Combatting the rise of anti-Semitism sweeping across the country is a top CUFI priority, and one of the fundamental ways in which we can combat this scourge is through education. Sadly, Americans know far too little about the Holocaust, and such ignorance enables anti-Semitism to rear its ugly head. We must ensure the next generation understands the history and horrors of anti-Semitism and this legislation is a solid step in that direction," said CUFI founder and Chairman Pastor John Hagee.
"At a moment of extreme partisanship, we are very grateful that members of Congress could set aside their differences to support this vital, commonsense legislation. In particular, we wish to thank the bill's lead sponsors, Representatives Carolyn Maloney and Elise Stefanik, as well as those Congressional leaders who worked to ensure this bill advanced," added CUFI Action Fund Chairwoman Sandra Parker.
The Senate version of the legislation, led by Senators Jacky Rosen and Kevin Cramer, is currently awaiting action in the Senate Health, Education, Labor and Pensions Committee.
With more than 8 million members, Christians United for Israel is the largest pro-Israel organization in the United States and one of the leading Christian grassroots movements in the world. CUFI spans all fifty states and reaches millions with its educational message.
The CUFI Action Fund, a nonprofit 501(c)(4), nonpartisan organization, is related to the nation's largest pro-Israel organization, Christians United for Israel (CUFI). The Action Fund is dedicated to ensuring our elected officials hear the perspective of the millions of Christian Zionists across the country. The Action Fund's policy agenda includes support for a strong US-Israel relationship, standing up to anti-Semitism, defending Israel's right to self-defense and self-determination, and opposition to regional bad actors such as Iran and Turkey and the terrorist organizations they support.
###