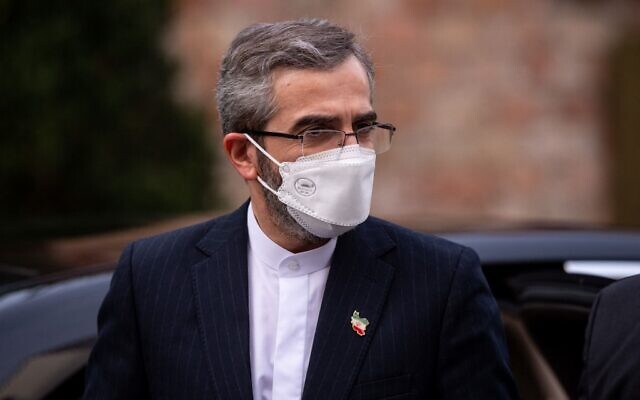 In The News
Countering Europeans, Iran makes maximalist demands as Vienna nuclear talks open
Iran struck a maximalist tone Tuesday after just one day of restarted talks in Vienna over its tattered nuclear deal, suggesting everything discussed in previous rounds of diplomacy could be renegotiated.
Iranian state media reported the comments by Ali Bagheri, Iran's top nuclear negotiator, and Mohammad Eslami, the country's civilian nuclear chief. It remained unclear, however, whether this represented an opening gambit by Iran's new hardline president or signaled serious trouble for those hoping to restore the 2015 deal that saw Tehran strictly limit its enrichment of uranium in exchange for the lifting of economic sanctions.
The United States left the deal under then-US president Donald Trump's "maximum pressure" campaign against Tehran in 2018. Since the deal's collapse, Iran now enriches small amounts of uranium up to 60% purity — a short step from weapons-grade levels of 90%. Iran also spins advanced centrifuges barred by the accord, and its uranium stockpile now far exceeds the accord's limits.
US President Joe Biden has said America is willing to re-enter the deal, though the negotiations continue with US officials not in the room as in previous rounds of talks since Washington's withdrawal.
Speaking to Iranian state television, Bagheri referred to the previous rounds of talks only as a "draft."
"Drafts are subject to negotiation. Therefore nothing is agreed on unless everything has been agreed on," he said. "On that basis, all discussions that took place in the six rounds are summarized and are subject to negotiations. This was admitted by all parties in today's meeting as well."
Read More: The Times of Israel