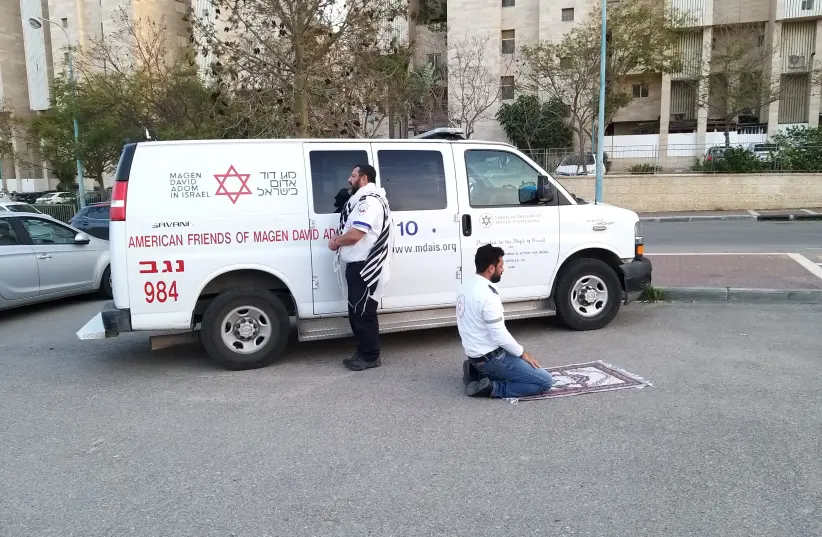 Israeli Society
Coronavirus Crisis Turned Israelis, Palestinians to Faith in God
Palestinians and Israelis have more faith in God as a result of the coronavirus crisis, a new study by Konrad-Adenauer-Stiftung and Keevoon Global Research revealed.
The survey measured the attitudes of Israelis, Palestinians, Germans, Americans, Brits, Italian and Poles about the novel coronavirus.
Around 500 people from each country were polled between April 28 and May 9, with an average margin of error of +/- 4.33%.
 Some 34% of Jews and 49% of Palestinians said their faith increased as a result of coronavirus. Some 39% of Americans said their faith in God increased as well.
 In contrast, only 19% of Germans, 22% of Poles, 22% of Italians and 18% of Brits felt similarly.
 When asked what they wished for, many Israelis, Palestinians and Americans responded that they hoped the disease would lead "everyone to know God and who is in control." Similarly, when asked what COVID-19 means to them, several people said that "God is trying to tell me something."
American-Israeli pollster and communications professional Mitchell Barak, who heads Keevoon, said there was no formal explanation for this increase in faith, but he surmised that it could have had to do with the time of year. Jews experienced coronavirus during the Purim and Passover holidays, both which center around miracles.
 Read More: Jerusalem Post