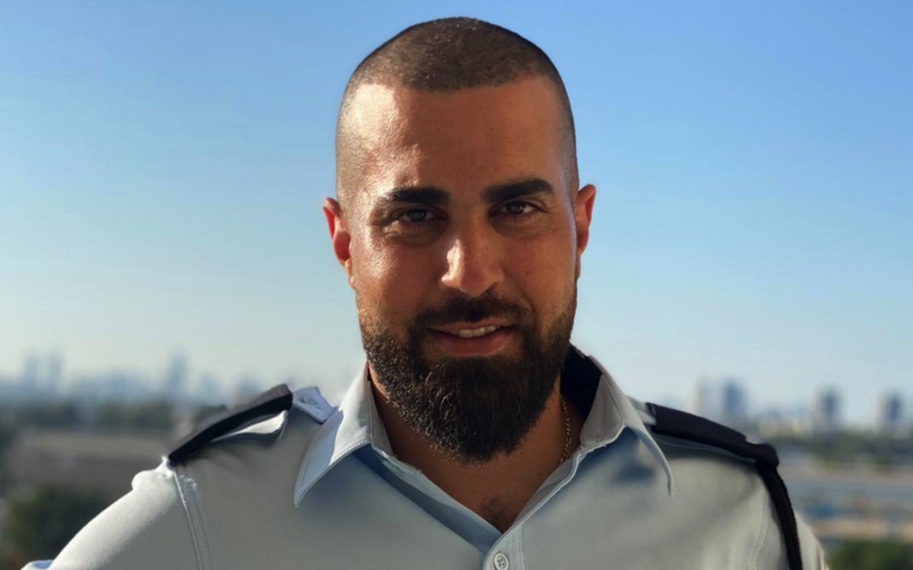 In The News
Cop Amir Khoury, who halted Bnei Brak terror, mourned as 'hero of Israel' at funeral
Family, friends, and vast crowds of people who had never met police officer Amir Khoury paid their last respects to the "hero of Israel" Thursday, hailing him for rushing to the scene of a deadly terror attack in Bnei Brak, stopping the killing, but paying with his life.
Thousands attended the funeral of Khoury, 32, a Christian Arab from Nof Hagalil, as mourners expressed disbelief that he could be gone.
"It can't be that he's inside. It can't be," said Shani Yashar, Khoury's fiancée, weeping as she helped bear Khoury's casket alongside an honor guard of Israeli police officers from his unit.
"Love of my life," Yashar said in a heartbroken eulogy at the graveside, in the city's military cemetery. "You are a true hero. You walked into the fire without an iota of fear… Only you had that courage…
"Rest in peace, my hero of Israel. Hero of the whole people of Israel," she cried. "All of Israel gives you its thanks. I don't want them to thank you. But you deserve it."
Read More: Times of Israel