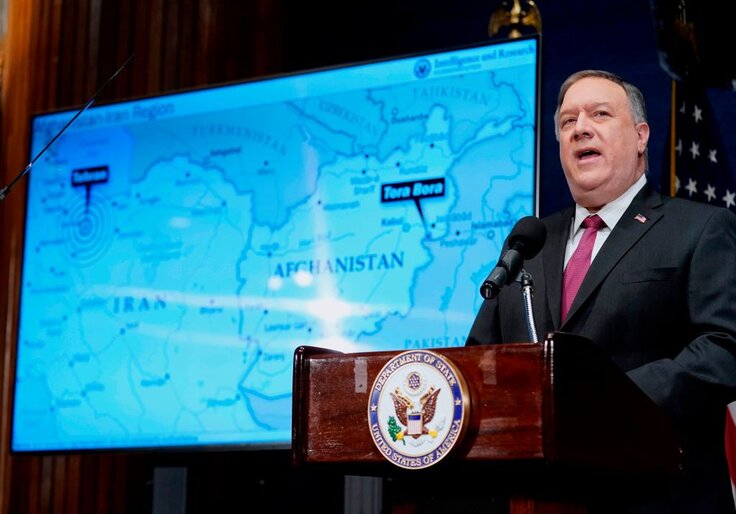 Iran
Congressional GOP introduces largest package of Iran sanctions in history
04/21/2021
Congressional Republicans unveiled on Wednesday what they described as the largest package of Iran sanctions in history, a largely symbolic move meant to handicap the Biden administration's diplomacy with Tehran and send a message that GOP lawmakers will not roll over as crippling economic sanctions on the hardline regime are lifted.
The legislation, dubbed the Maximum Pressure Act, would formally codify the Trump administration's tough sanctions campaign on Iran and force the Biden administration to submit any revamped nuclear deal with Iran to Congress for review before it is approved. The bill, spearheaded by the Republican Study Committee, was unveiled during a morning press conference on Capitol Hill with former secretary of state Mike Pompeo, who led the Trump administration's efforts to isolate Iran and defund its regional terrorism enterprise.
As the Biden administration inches closer to rejoining the 2015 nuclear accord and unwinding American pressure on Iran, Republicans in Congress are using their legislative and oversight authority to hamper negotiations and make clear that any such deal will not last beyond Biden's term in office. While the sanctions bill stands little chance of passing a Democrat-controlled Congress, it is yet another sign that Republicans are united in opposition to a revamped accord that provides the Islamic Republic with potentially billions in cash assets. It is also likely that hawkish Democrats, including Senate Foreign Relations Committee chairman Bob Menendez (D., N.J.), will not back the Biden administration if it grants sanctions relief before Iran dismantles its nuclear program.
Read More: Washington Free Beacon