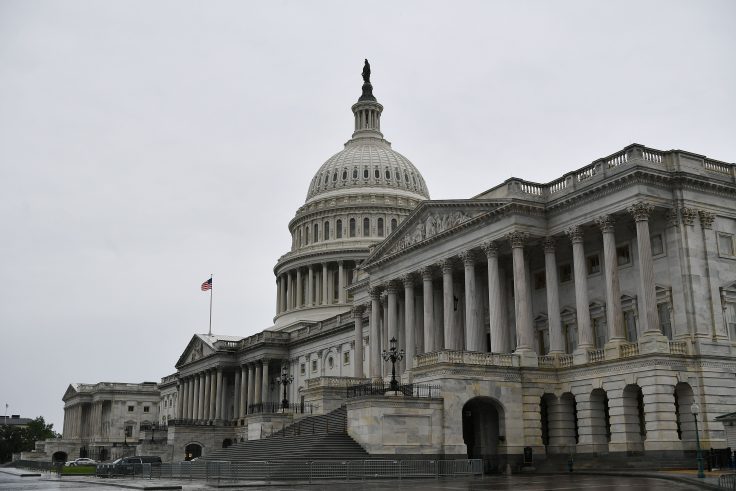 Iran
Congress Considers First-Ever Sanctions on Top Iranian Terror Group
12/03/2020
New legislation in Congress would sanction one of Iran's top terror proxy groups operating in Iraq and responsible for deadly attacks that targeted American personnel stationed in Baghdad, according to a copy of the bill exclusively obtained by the Washington Free Beacon.
Rep. Joe Wilson (R., S.C.), a member of the House Foreign Affairs Committee, is spearheading the new sanctions, which would designate for the first time the Iran-funded Badr Organization, a militant group operating in Iraq and tied to Tehran's Islamic Revolutionary Guard Corps. The Badr group was commanded by former Iranian terror leader Qassem Soleimani, who President Donald Trump assassinated with a drone strike in January.
The Badr Organization is responsible for lethal strikes on American embassy officials stationed in Baghdad, including an attack last year that prompted the Trump administration to target Soleimani. The Badr group remains part of Iraq's government and security services, generating concerns that U.S. taxpayer aid to Iraq could be funding the terror organization.
The legislation is likely to garner widespread support from Republicans and Democratic hawks who continue to view Iran's activity in Iraq as a direct threat to America and its diplomacy in the region. The sanctions could complicate the landscape for the incoming Biden administration, which is angling to renew discussions with Iran about its nuclear program. Iranian leaders have said they will not sit down with the incoming administration until American sanctions are rolled back and Tehran is granted cash relief for its ailing economy.
Read More: Washington Free Beacon