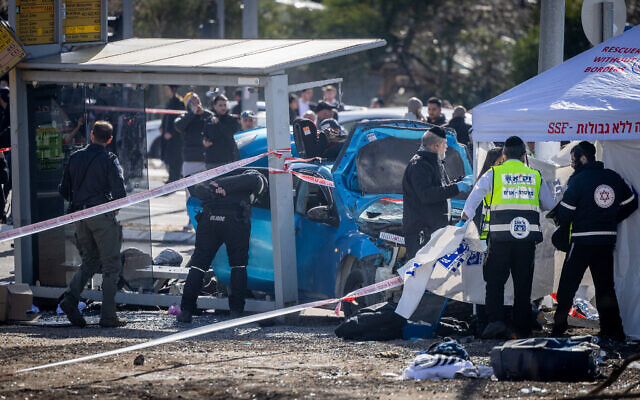 In The News
Condition of injured father of boys slain in Jerusalem terror attack worsens
The condition of the father of two boys killed in a Palestinian terror attack deteriorated on Monday, the Hadassah hospital reported.
Avraham Paley, who was wounded in the car-ramming attack that killed two of his children in Jerusalem on Friday, was sedated and intubated when he was transferred from Hadassah Medical Center at Mount Scopus to Hadassah Ein Kerem, the hospital said.
While he was initially listed as moderately wounded, the hospital now said his condition was serious but stable. No details were given for the deterioration in his condition.
Read More: Times of Israel