US-Israel Relationship
Condemning Virginia shooting, Netanyahu says Israel stands with US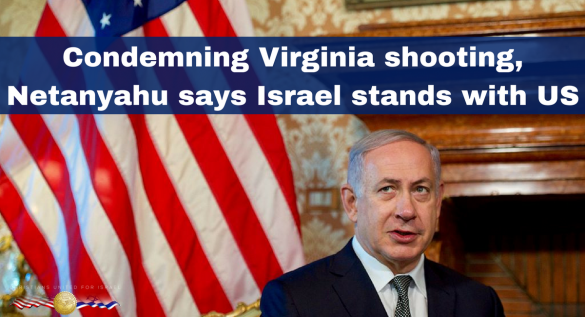 Prime Minister Benjamin Netanyahu on Wednesday sent wishes for a fast recovery to the victims of the Virginia shooting attack, saying Israel stands with the US on this "difficult day."
A rifle-wielding critic of US President Donald Trump opened fire Wednesday on US lawmakers practicing for a charity baseball game, seriously wounding a top Republican congressman and injuring four others before he was killed by police.
The 66-year-old gunman was identified as James T. Hodgkinson of Belleville, Illinois, an ardent supporter of liberal Senator Bernie Sanders — who said he was "sickened" by what he called a "despicable act."
"On behalf of the government and people of Israel, I send our heartfelt wishes for a full and speedy recovery to Congressman Steve Scalise and the other victims of today's tragic shooting attack in Virginia," Netanyahu said in a late-night statement.
"We stand with the victims, their families and the American people on this difficult day," the prime minister said.
Read More: Times of Israel