Israel Defense Force (IDF)
Issues
Collecting intelligence – and in ways no female soldier has done before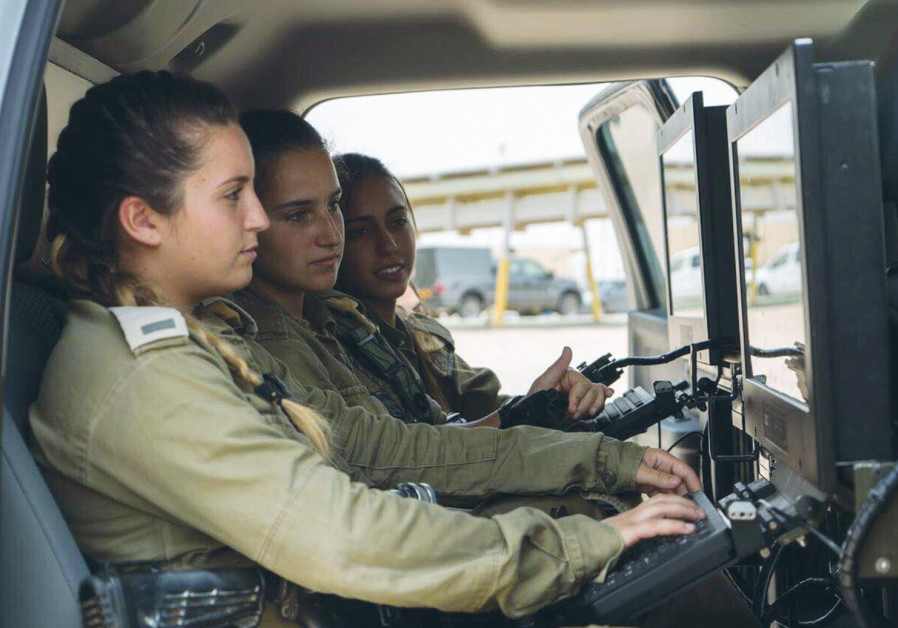 On a hill overlooking the small community of Yahel in the Arava, a unit of female combat intelligence soldiers are using their newest advanced tactical reconnaissance vehicle to see into the darkness and thwart possible terrorist attacks.
"There is no one else collecting intelligence in the area except us," company commander Capt. Guy Ribenfeld of Field Intelligence Battalion 727, known as Eitam, said as The Jerusalem Post joined his soldiers late at night recently near the Israeli-Jordanian border.
Using the "Granit" since August, Ribenfeld's soldiers are the first female combat intelligence soldiers in the IDF to use the tactical intelligence collection vehicle once used only by male soldiers.
His soldiers, who trained for one week on the system before being deployed to the field with the vehicle, have a unique role, combining their combat capabilities as infantry soldiers with their advanced intelligence-gathering skills.
Built by Israel Aircraft Industries' Elta Group, the "Granit" has been integrated onto the Ford 550 Ram model, which has full armor protection and a concealed telescopic mast that can be raised at the press of a button when the vehicle stops.
Along with its telescopic mast and radar system, the "Granit" combines several field intelligence-collection systems and strengthens the IDF's means of intelligence gathering.
"Intelligence collection has become more effective, faster and precise" Ribenfeld said, explaining that the system's architecture and easy user interface allows for clearer intelligence on a target spotted by radar.
"Without this system, you would have to use a map to figure out where the target is and would lose time trying to figure out what the target is," he said, adding that the system quickly closes the circle from spotting a target to getting all the relevant intelligence on it.
"It's automatic and almost instant. I see something and I press a button and get all the information I need on the target."
The mobility of the system also allows increased flexibility for the operators if they are needed in a different area, such as deeper in the Negev desert where there is no surveillance or IDF presence.
Read More: J Post