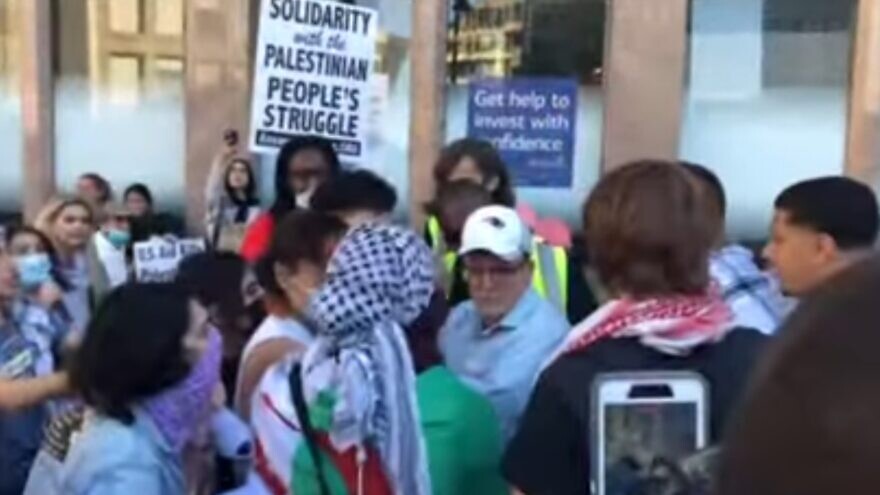 In The News
Civil-rights group: UMass must act against harassment of 'Zionist' journalist by SJP
A Jewish civil-rights group is calling on the University of Massachusetts Boston to investigate an incident that occurred this summer, where pro-Palestinian activists targeted and accosted a journalist over his views on Israel.
The event took place on June 24 in front of the Anti-Defamation League's New England Regional Office in Boston.
Dexter Van Zile, a journalist with the watchdog group CAMERA, was "accosted, spat at, shoved, and called a Nazi and a pig solely based on his perceived identity as a Zionist," by members of the UMass Boston chapter of Students for Justice in Palestine (SJP), who were protesting in front of the ADL office, according to the Louis D. Brandeis Center for Human Rights Under the Law.
The group says that the incident was immediately reported to UMass, which has not taken any action.
Read More: JNS