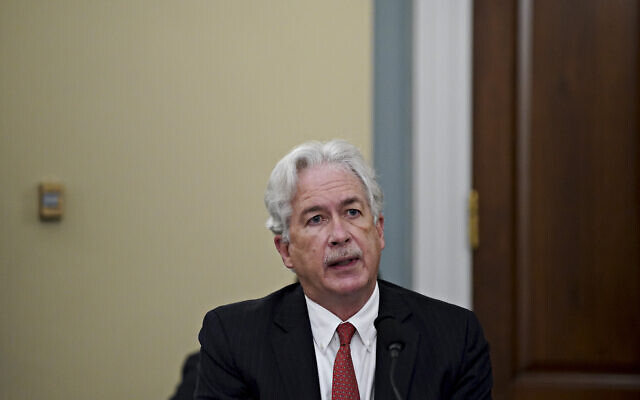 In The News
CIA chief set to arrive Tuesday in Israel for talks focused on Iran
The director of the US Central Intelligence Agency, William Burns, will arrive in Israel on Tuesday for talks expected to focus on Iran, according to Hebrew-language media reports.
Unnamed Israeli officials told the Walla news site that Burns is set to meet with Mossad chief David Barnea, Prime Minister Naftali Bennett, and other security and intelligence officials.
The Ynet news site reported that Burns will also meet with President Isaac Herzog and Foreign Minister Yair Lapid.
The visit to Israel will be Burns's first since assuming the role as head of the CIA in March.
The officials told Walla that the talks would concentrate on Iran's nuclear program and regional activities, with Israel wanting to know the Biden administration's stance toward new Iranian President Ebrahim Raisi.
Read More: Times of Israel